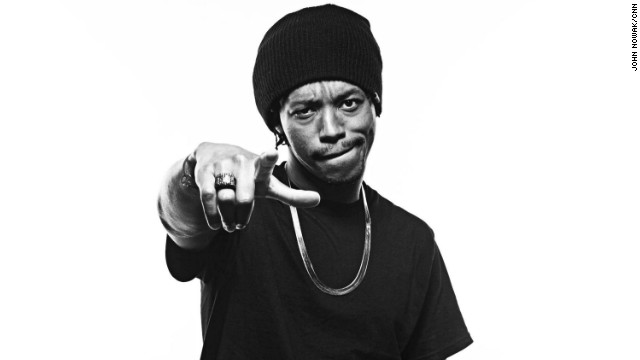 Lupe Fiasco says there will be no delay with his upcoming album, "Food & Liquor II: The Great American Rap Album Pt. 1," which is slated for a September 25 release. Part two will drop in early 2013, he said. Judging from the album's first two singles, "Around My Way (Freedom Ain't Free)" and "B**ch Bad," politics and social commentary will again be driving themes. Click through the gallery for a glimpse of the outspoken rapper's life.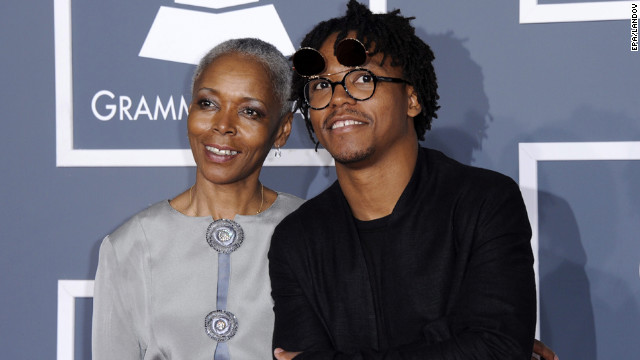 Lupe Fiasco was born Wasalu Muhammad Jaco in Chicago in 1982. He is one of three children born to Gregory Jaco, a Black Panther, musician and martial arts instructor, and Shirley Jaco, a chef and intellectual. He says his music was shaped by the dichotomy of life in the streets -- with its pushers, gangbangers and prostitutes -- paired with home life, where there was no cable TV but plenty of PBS and jazz music.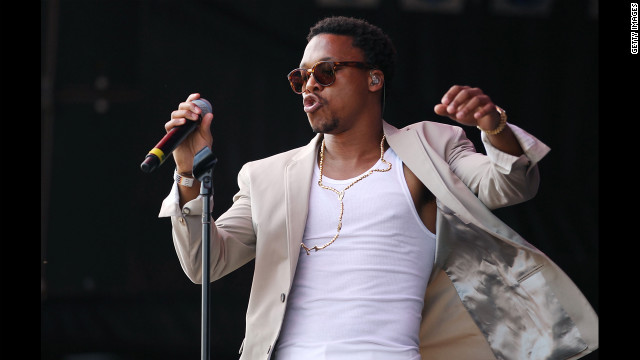 As a youngster, Lupe preferred Benny Goodman to B.I.G. On 2006's "Hurt Me Soul," he rapped, "Now I ain't tryin' to be the greatest/I used to hate hip-hop/yup, because the women degraded." A 1996 Nas album made him rethink his aversion to the genre, and he began writing lyrics and rapping in eighth grade.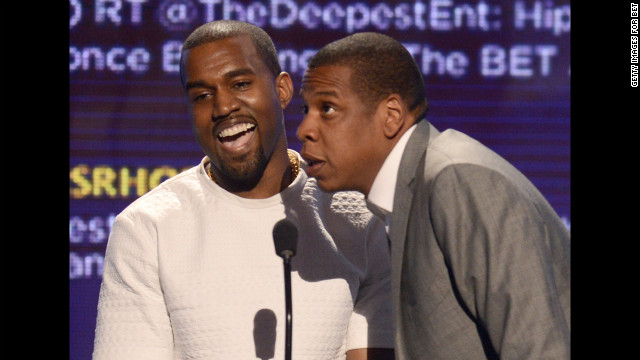 Lupe began his hip-hop career with the group Da Pak as a teen and signed with Arista after Jay-Z boasted about him to then-CEO L.A. Reid. Reid was axed in 2004, and Lupe found himself without a label. After fellow Chicagoan Kanye West featured Lupe on 2006's "Touch the Sky," Hova helped Lupe get a contract with Atlantic Records and executive produced his debut album, "Lupe Fiasco's Food & Liquor."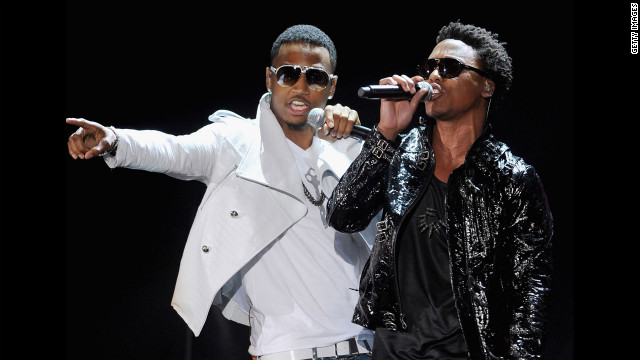 "Food & Liquor" and its first single, "Kick, Push," an ode to love and skateboarding, earned Lupe four Grammy nominations. It also earned him credibility among his peers in the music industry. He has since collaborated with, among others, Pharrell Williams, Big Sean, Janelle Monae, Bun B, Bruno Mars, Chris Brown, Wyclef Jean, Trey Songz (pictured), Travis Barker and Snoop Dogg.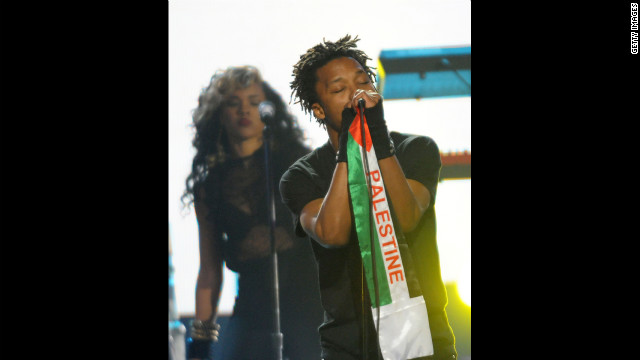 Despite his success, which has included gold albums and platinum singles, Lupe has spurned the misogyny and violence associated with mainstream rap. He prefers to address subjects such as child soldiers, conflict diamonds, Western hegemony and the Israeli-Palestinian conflict. On "Words I Never Said," the Muslim rapper blasts Islamic terrorists: "Murdering is not Islam and you are not observant/and you are not a Muslim/Israel don't take my side 'cause look how far you've pushed them."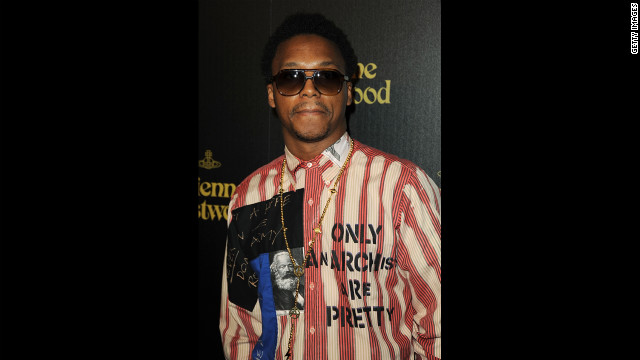 Lupe is known for his anti-establishment views, which drew headlines in June when he called President Barack Obama "the biggest terrorist" and last week when he said the president was "a great speaker but kills little children." In a BBC Radio interview last year, Lupe said he doesn't vote because of American foreign policy. "When you vote for that person, you vote for bombs lodged in the sides of schools that say, 'Made in the USA.' ... I hate war, and I hate people that love war."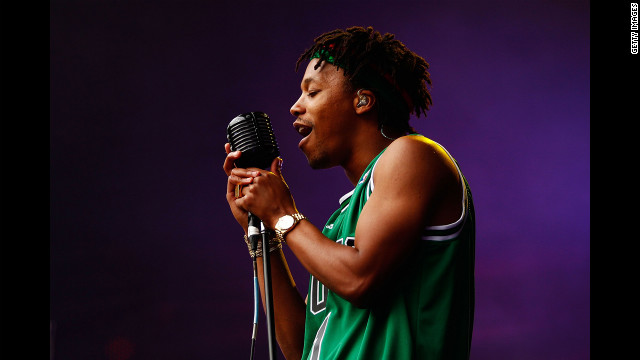 His views and revolutionary genes have made him a likely fixture at Occupy Wall Street protests across the nation. He calls the movement a "classroom." Not only has he attended several Occupy events while on tour, he wrote a poem in honor of the demonstrators, "Moneyman," and he's donated food, tents, tables and other supplies. Before an October show in Oakland, he also provided protesters with a generator.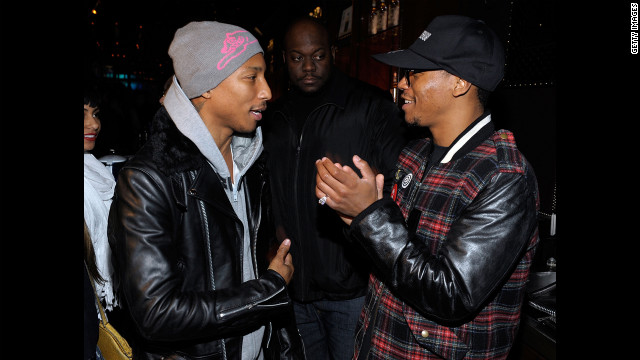 The rapper has numerous other charitable endeavors. He donates the $1,000 fee for his occasional Chicago Sun-Times column to his foundation, which strives to empower and educate inner city youth. It also provides scholarships, in honor of his late father, to Chicago public school seniors. In 2010, Lupe and several other celebrities, including actress Jessica Biel and musician Pharrell Wiliams (pictured), climbed Mt. Kilimanjaro to bring awareness to the "global clean water crisis."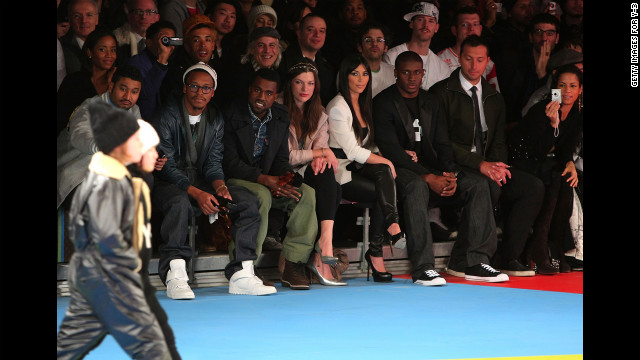 "I like Yohji Yamamoto and I might roll solo/leather Gucci belts and Guilty Brotherhood polos," Lupe rapped on 2007's "Gold Watch." Despite labeling himself a "subversive," the Chicago rhymesmith has long acknowledged his weakness for oft-obscure fashion labels. He has been spotted alongside runways at major fashion shows, and he owns two fashion companies, Righteous Kung Fu and Trilly & Truly. He also has designed sneakers for Reebok and Chuck Taylors for Converse.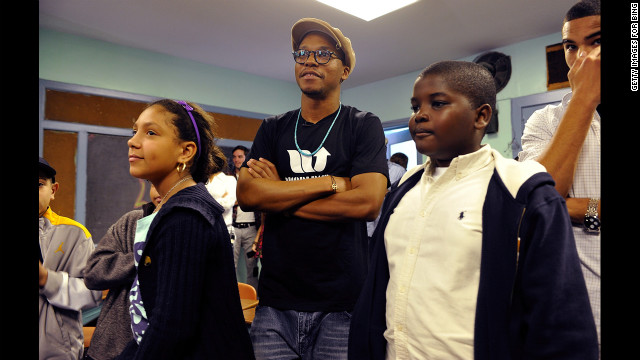 Though a businessman, Lupe is known for producing free music for his fans, most notably as a member of hip-hop supergroups All-City Chess Club and Child Rebel Soldiers, and also as the frontman/producer of the indie-punk band Japanese Cartoon. In 2006, he remixed a Kanye West classic, renaming it "Muhammad Walks," and released it on a mixtape. In 2010, when his fans protested and petitioned Atlantic Records to release his long-delayed third album, "Lasers," he thanked them with a free track, "Building Minds Faster."
Lupe Fiasco's fourth album "Food and Liquor 2" is scheduled for a September 25 release
On Obama being a "terrorist," rapper says he was speaking about U.S. foreign policy
"Stable is when the Baath had Baghdad" among charged lyrics on album's first single
Lupe says he's apolitical, doesn't vote and considers himself "a stone-cold subversive"
Atlanta (CNN) -- Waiting to clear security for his interview at CNN, Wasalu Jaco eschews small talk, instead fixing his eyes on a TV above the desk airing footage of Syrian rebels in Aleppo.
You get the feeling Jaco is genuinely interested, perhaps even moved, by the images being transmitted from the battle-ravaged city.
Jaco, that's the name on his security ID. He's better known as rapper Lupe Fiasco, though the 30-year-old Muslim in the black Vans beanie doesn't carry himself like a lot of hip-hop stars.
It's 97 degrees in Atlanta, but he passes on an offered bottle of water because it's Ramadan. Four people compose his entourage. His bling consists of a single herringbone chain and a Rolex. Dwayne Wayne-issue specs belie his swagger. He is about to chat with a reporter for more than half an hour without uttering a single curse word.
Not even a damn.
The Chicago-born rhymesmith is on a press junket to promote his fourth album, "Food and Liquor 2: The Great American Rap Album Pt. 1," due to drop next month. He's confident its release won't be as much hassle as his last album, "Lasers."
"We're September 25. I think we're solid in that date. I don't necessarily think there's going to be a need for an uproar," he said.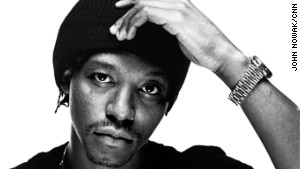 By uproar, he means fans circulating a petition demanding that Atlantic Records "stop playing around" and release "Lasers," his third effort. Hundreds of the 31,367 fans who signed the petition also converged on Atlantic's New York offices on October 15, 2010, aka "Fiasco Friday," which Lupe attended.
"They came down and protested in front of the building, had a grand ol' civil disobedient time. It was pretty cool," he said. "It's funky because the police made me leave the building. It was odd. It was like, 'Yo, I work here.' "
This time, "the plot," as Lupe calls it, is to release the album's first installment in September and the sequel in early 2013, with several singles hitting airwaves along the way.
"It's meant to tell the great American experience, touch on my ideas, my very rough, very unfinished, unpolished thoughts and feelings about America: American history, American culture, American society, American beauty, American food. You'll see that laced throughout the album," he said.
If the first two joints, "Bitch Bad" and "Around My Way (Freedom Ain't Free)," are any barometer, the rapper's reputation for blistering social and political commentary will remain intact. No hos, weed and rims here, thank you.
'My problem is I'm peaceful ...'
If you know his music, you probably recognize him as a gifted lyricist with a wide range of beats and a penchant for material that can go a little over listeners' heads. It's not that he's condescending; he wants their heads a little higher.
Those who know him only through headlines and sound bites may be more familiar with his Occupy Wall Street participation or his occasional inflammatory remark -- such as when he called the president "the biggest terrorist" last year.
Asked to elaborate, Lupe said there was a lot of backlash to his comment -- especially from a hip-hop community that generally stands behind the country's first black president -- but his barb was more directed at the Oval Office rather than any particular man who has occupied it.
"I think that American presidentssss," he said, hissing to emphasize the plural, "that position in itself, as well as American foreign policy, it has terrorism in it. CIA agents going to overthrow certain governments -- they're using terrorist tactics. They're not going in there like, 'Hey, you wanna have some cake?' "
Secret rendition programs and drone strikes that wipe out more than their intended target also serve to radicalize people, the professed "citizen of the world" said, so if your goal is to vanquish terrorism, you have to consider all of its root causes.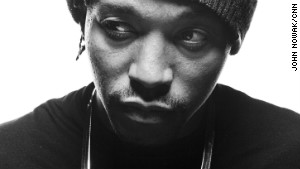 "I don't think it's being unpatriotic," he said of his stance. "This nation was founded by rebels and revolutionaries, and its flags were carried across the battlefields by people who were very, very against the status quo and who questioned and criticized. I think it's following that tradition, but I think we're in very sensitive times."
Not only did he decline to waver on his incendiary assessment of the commander in chief, but the day after explaining the aforementioned remarks, he described Obama as "someone who is a great speaker, but kills little children," during an interview with a Philadelphia radio station.
It's not really his style to back down. Just ask Fox News' Bill O'Reilly.
' ... and I believe in the people'
As prone to fiery rhetoric as a Kanye West and as militant as a Chuck D or KRS, Lupe also bears the sensitivity and introspection of a Drake and a predilection for knowledge reminiscent of Wu-Tang's GZA.
During his CNN interview, he dropped references to numerous figures who might seem esoteric to hip-hop heads: Noam Chomsky, Howard Zinn, Mumia Abu-Jamal, James Baldwin and Paulo Freire, to name a few.
That isn't to say he's interested only in the pedagogy of the obscure. He has also attended Occupy protests across the country, popping in during tour stops and donating supplies.
At a September show in Atlanta, he stoked an already-enthused crowd by denouncing the scheduled execution of Troy Davis, a convicted cop killer from Savannah, Georgia, whose case had prompted protests from Paris to Los Angeles.
Enthralled by Lupe's invitation to join him in an a capella version of his smash hit, "Superstar," fans bobbed up and down, hands and phone cameras aloft, singing along until Lupe stopped them ahead of a lyric alluding to the death penalty.
"Like, the governor called and he told 'em to wait/Unstrap him from the chair, put Troy back in his cage," he said, later altering the lyric again to say, "put Troy back in the A," a reference to Atlanta.
"I'ma say something about Troy Davis: Let that boy come home, yo. At the same time, too, we say rest in peace to Officer MacPhail," Lupe told the frenzied crowd. "We send condolences and everything out to his family, but at the same time, too, we want truth and we want justice. We don't want to send two victims to the grave."
Davis was executed the next night.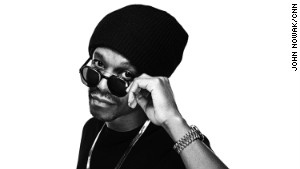 Despite the grand stands, Lupe says he's actually apolitical. He doesn't vote. He doesn't associate with labels such as left, right or independent. They've all got good ideas, as well as terrible ones, he said.
"I don't have that knee-jerk, shoot from the hip, immediate gratification, everything-is-right-just-because-we're-the-same-color-or-because-we-come-from-the-same-background-or-we-share-the-same-political-affiliation, if that's what you want to call it," he said. "Even independent gets bottled up with all these different things, swing voters. I'm outside of the process. I'm a subversive is what I am. I'm a stone-cold subversive."
This much is apparent from the first track off his new album.
'Well, I'm crazy to the game ...'
Laid over one of the most iconic hip-hop loops of all time, "Around My Way" is a jarringly political track that begins with a shout out to South Dakota's Pine Ridge Reservation, one of the poorest enclaves in the nation. It is presently locked in a lawsuit against neighboring Whiteclay, Nebraska, a town of 10 people that in 2010 allegedly sold 5 million cans of beer to native Americans who are forbidden from drinking on the reservation.
The song later blasts prosperity gospels, cocaine-addled supermodels and FEMA with its "human body sandbags" during Katrina.
"Stable is when the Baath had Baghdad/but corporate jets really had to have that gas bad," he rhymes, before moving into Ghana's status as a dumping ground, "planned obsolescence" in the electronics industry, starvation on the Horn of Africa, the opulence of the U.S. Embassy in poverty-stricken Manila, and how native American casinos represent "a whole culture boiled down to giving you pokeno."
"If poverty is chocolate and privilege vanilla/then what's the flavor of the Sunday preacher's pedophilia," he spits in the closing verses.
And that's just from the album's first track.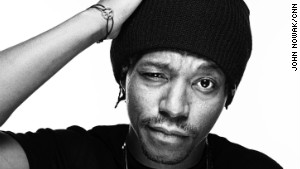 Yes, it's normally shoddy journalism to make the reader look up all the terms and events mentioned in the song, but Lupe's intention in rapping about them was to make you look them up. We're inclined to oblige him.
"I say, 'Peace to Pine Ridge.' I don't explain the situation," he said, adding that he's "just throwing out references and words to get people to say, 'Hey, what is Ghost Dance? Who is Chief Bone Necklace? Who is that guy?' to get people to start to break it down," he said.
In a 2008 interview with Tavis Smiley, Lupe jokingly referred to it as "espionage" -- rhyming about heavy subject matter over lighter, even poppy hooks "so it sneaks past, so it sneaks onto radio because I think if I match the music with the actual subject matter, then it would be dark. It would close a lot of doors."
He's a rebel with many causes, you might say, but under the tough, anti-establishment shell there is a man saddened by much that he sees in the world and spurred to feed the hungry, to empower inner-city kids, to climb Africa's tallest peak for the cause of clean water.
'... till they bury me, insane'
In an interview with MTV's Sway Calloway two weeks ago, Lupe let his soft side show when Calloway showed him a 2000 video of Lupe skateboarding in his old Chicago neighborhood. The "Kick, Push" author responded by doing something unthinkable for a rap star: He cried.
He had a hard time composing himself when Calloway asked him to explain the tears. He told CNN a week later that he began skating to escape life's realities on Chicago's west side; seeing the video, which included images of friends who have since been killed, was too much to take.
"Faced with the way the system does you in the 'hood sometimes, if you don't literally get out," he explained, "your chances are slim. You'll definitely die mentally. You'll pretty much die physically. Your freedom can be taken from you in an instant, branded for life as a criminal, and to see those children and to see all of it mixed together, it was like, 'Yo, I can't.' It's heartbreaking."
Cue your average rapper's indifference. Violence and drug dealing are tantamount to life in the streets, so rapping about them is just keeping it real, right?
Lupe, who grew up in one of the most violent areas of one of the country's most violent cities, isn't so certain rap is free from guilt.
What often seems like savagery among urban youth can often be attributed to a lack of conflict-management skills, he said, and it's troubling how much of the violence in American cities can be traced back to base aggression and materialism.
Rap isn't solely to blame, he said, but it often reinforces many of the inner city's most cancerous characteristics.
"What's the biggest commercial for aggression, sexuality and materialism? What gets pumped into these kids' heads?" he asked in a veiled shot at his musical genre. "Taking someone else's girl, which is so laissez-faire in hip-hop, will get you killed in the streets, but it doesn't seem to be an issue when you hear it on the radio."
It's an interesting notion, that hip-hop should have a conscience, and it's not something you hear from within the industry, at least outside the likes of Common or Talib Kweli. Perhaps it's just another example of how Lupe isn't your typical rap star.