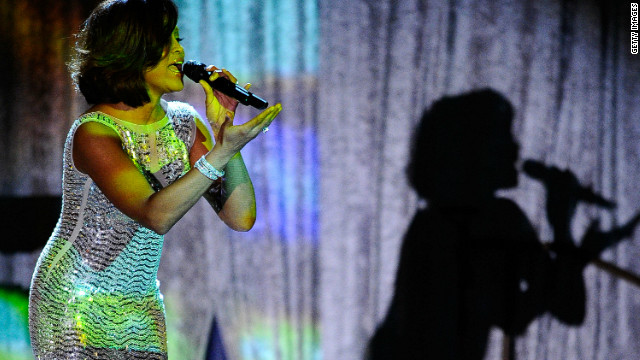 Whitney Houston was found dead Saturday by her bodyguard on the fourth floor of the Beverly Hills hotel where only hours later she was to attend a pre-Grammy bash hosted by her longtime mentor, Clive Davis. She was 48. Here, Houston performs at a pre-Grammy event a year ago in Beverly Hills. Following is a a look at the singer's life through the years.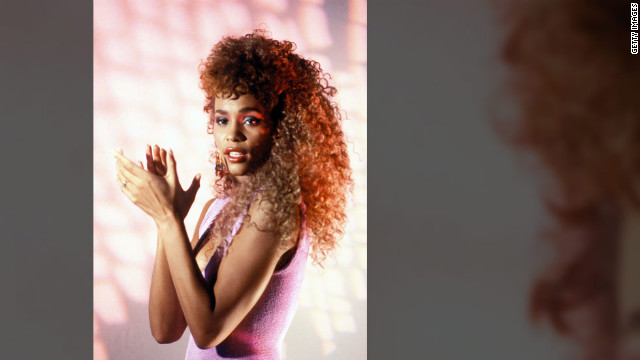 "I Wanna Dance With Somebody" was a hit single from Houston's second album, titled "Whitney."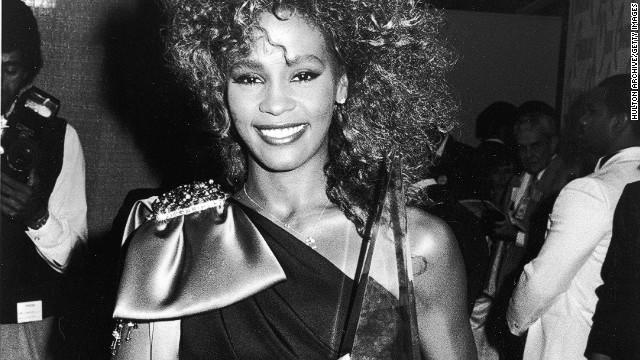 Whitney Houston poses with her American Music Award in 1986 backstage at the Shrine Auditorium in Los Angeles.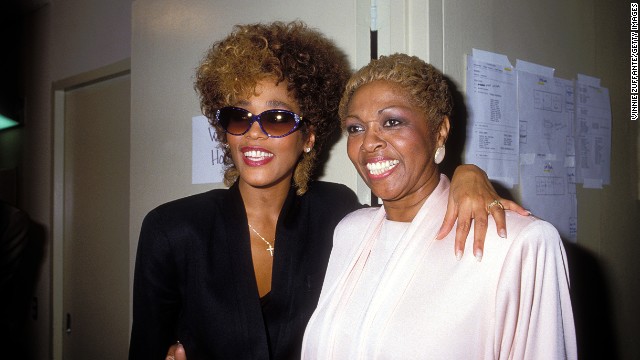 Houston poses with her mother, Cissy Houston, in March 1987.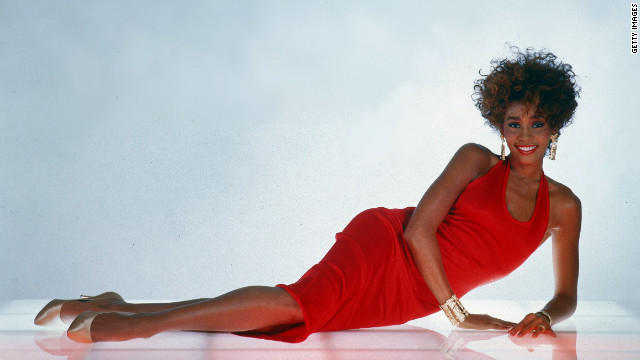 Whitney Houston strikes a glamorous pose for a photo in 1987.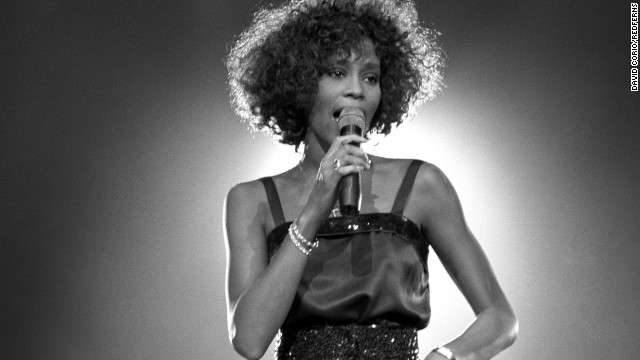 Houston performs in May 1988 at Wembley Arena in London.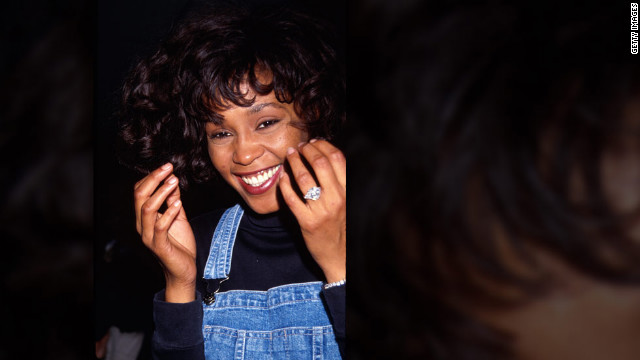 Whitney Houston flashes her radiant smile in January 1991.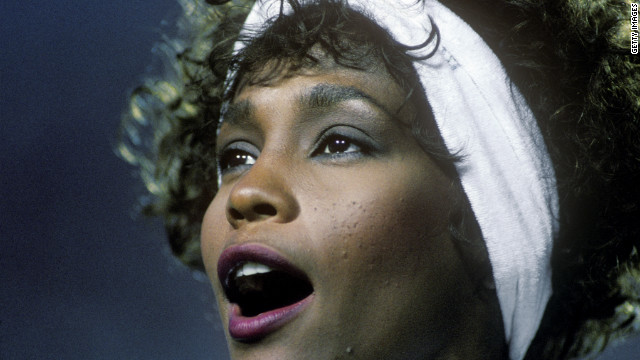 Houston sings "The Star-Spangled Banner" before Super Bowl XXV in Tampa, Florida, in January 1991, during the Persian Gulf War.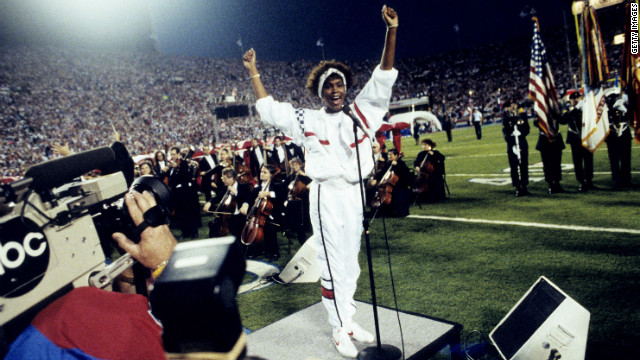 Houston gestures as she sings the national anthem before the start of Super Bowl XXV in 1991.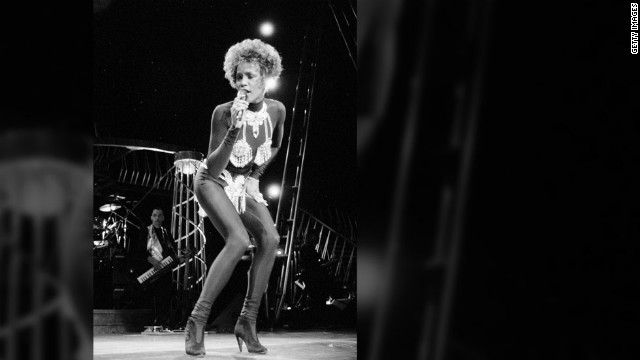 Whitney Houston performs in July 1991.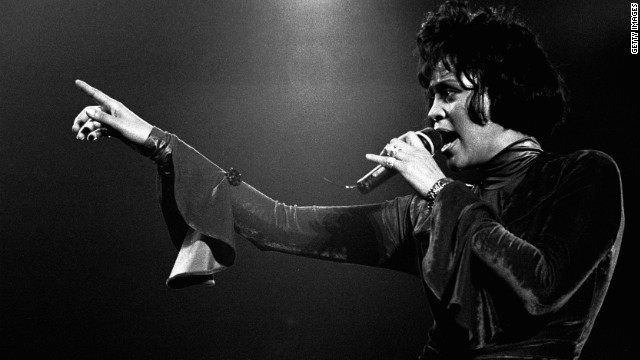 Houston performs in October 1993 in the Netherlands.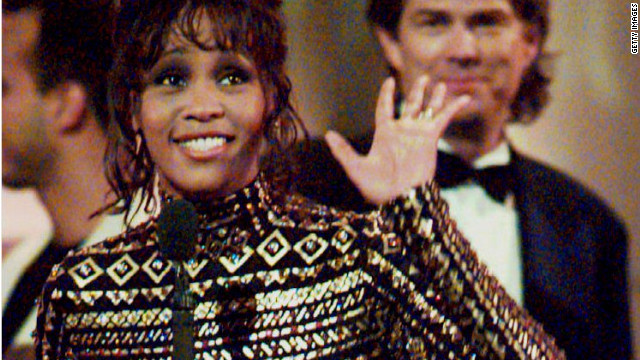 Houston waves to the crowd at the 36th Annual Grammy Awards in New York in March 1994, after she was honored for Record of the Year, "I Will Always Love You," and Album of the Year, the soundtrack from the film "The Bodyguard."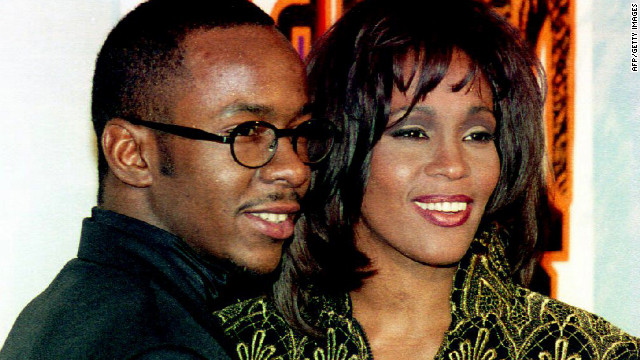 Houston appears with her husband at the time, Bobby Brown, at the Soul Train Music Awards in March 1995. Houston received the Sammy Davis Jr. Award for entertainer of the year.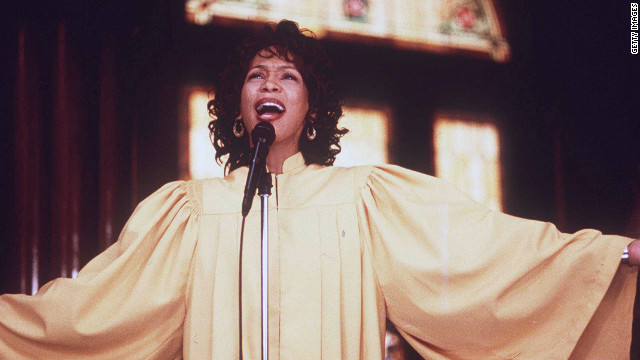 Houston stars in the 1996 movie "The Preacher's Wife."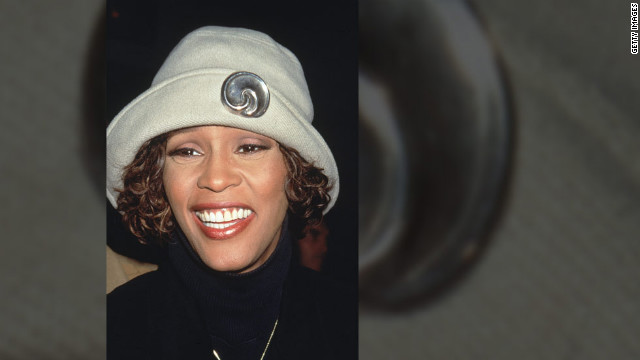 Whitney Houston appears in New York, 1997.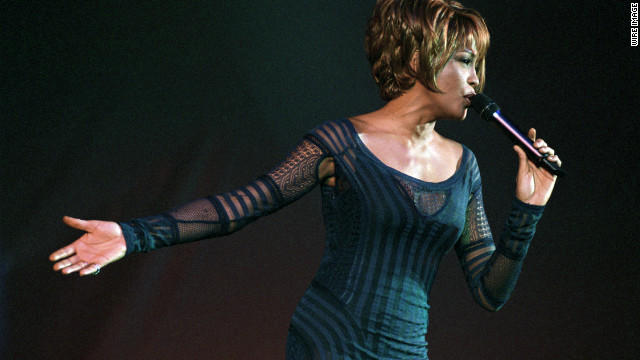 Houston performs during an AmFar Benefit Concert in New York City in December 1998.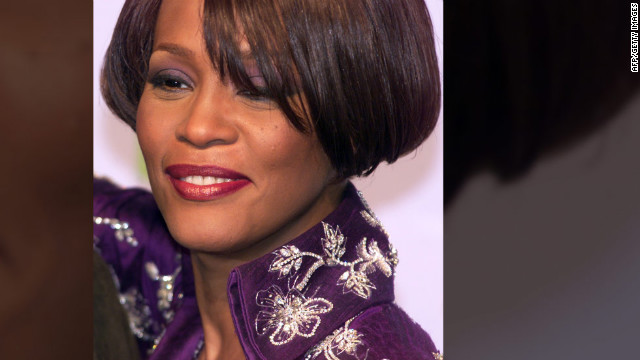 Houston received the Best R&B performer award during the 1999 MTV Europe Music Awards in Dublin, Ireland.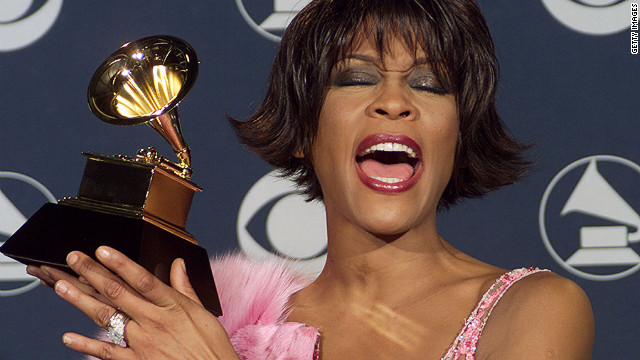 Houston appears at the Grammy Awards in Los Angeles in February 2000.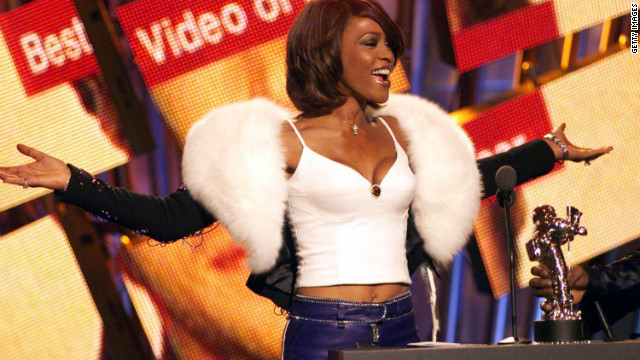 Houston performs at the MTV Music Video Awards in 2000 at Radio City Music Hall in New York.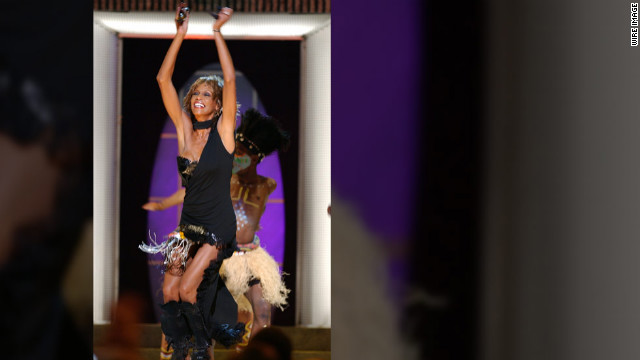 Whitney Houston performs in 2001.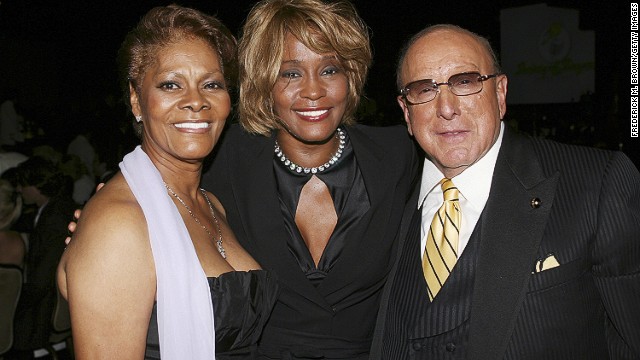 Houston poses with her cousin Dionne Warwick and producer Clive Davis during the15th annual Ella Awards in Beverly Hills, California, in September 2006.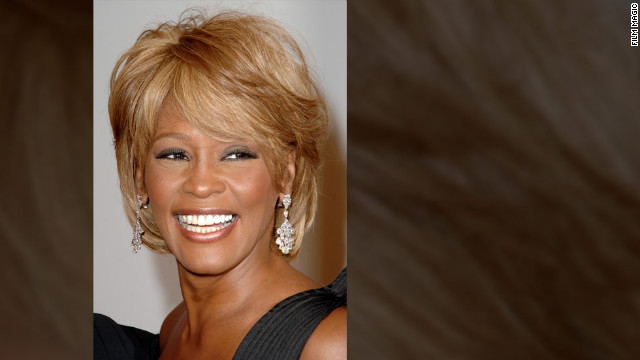 Houston arrives at the Beverly Hilton Hotel for a charity function in October 2006.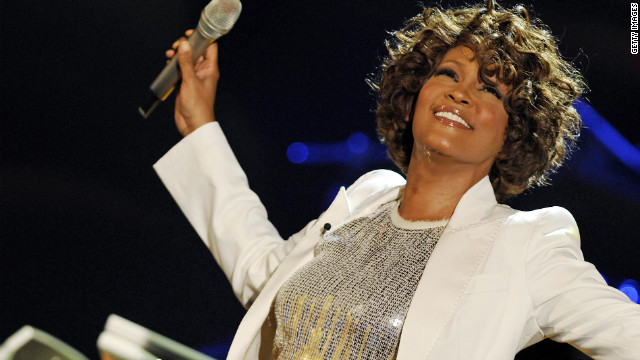 Houston performs during the German TV show "Let's Make a Bet" in 2009.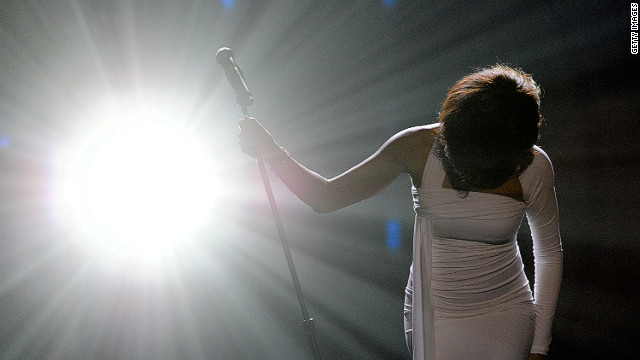 Houston performs at the American Music Awards in Los Angeles in 2009, where she won the International Favorite Artist award.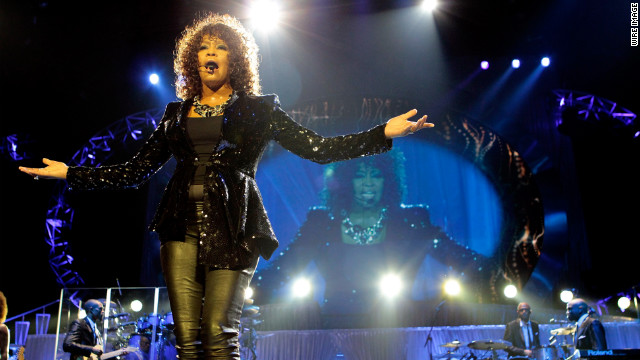 Houston performs at 02 Arena in London in April 2010.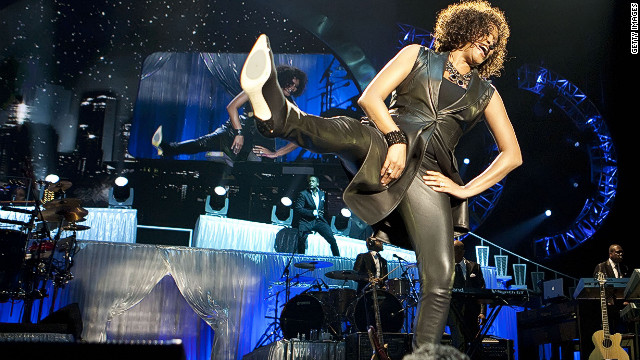 Houston performs during a concert at the O2 World in May 2010 in Berlin.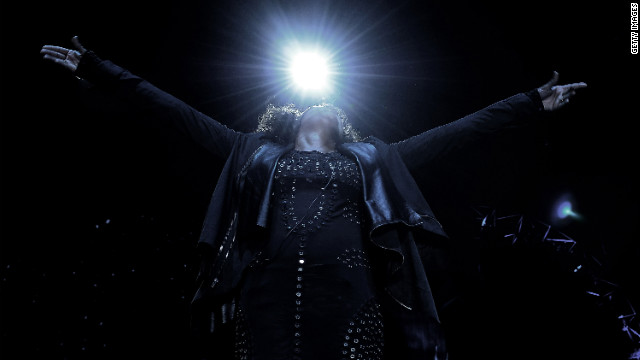 Houston performs at Mediolanum Forum in Milan, Italy, in May 2010.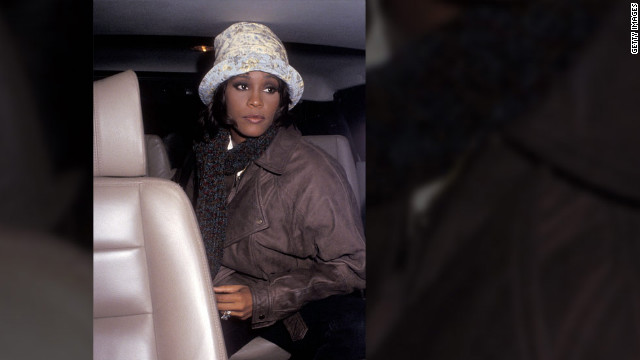 Houston attends the Rainforest Foundation Benefit Concert at Carnegie Hall in New York City in 1994.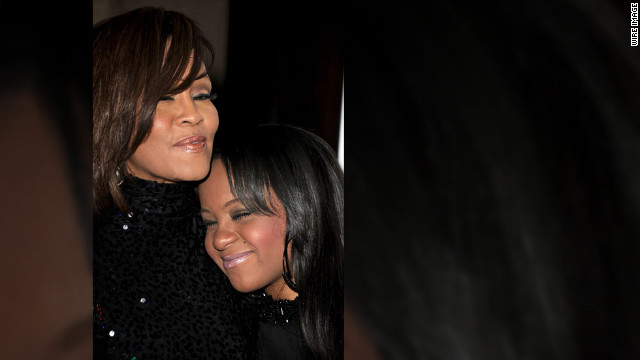 Houston and her daughter, Bobbi Kristina Brown, arrive at a gala event honoring David Geffen at the Beverly Hilton Hotel in February 2011.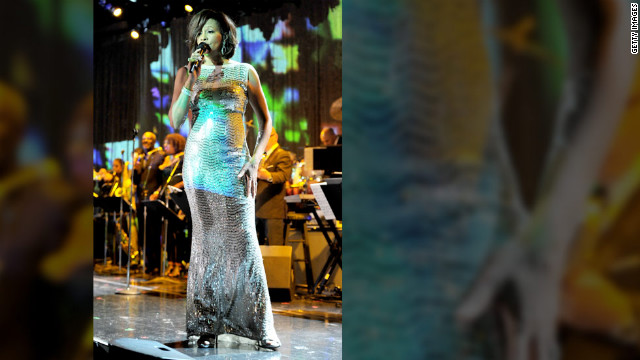 Houston performs at the Beverly Hilton in February 2011.
NEW: Report: Pill bottles found in Whitney Houston's hotel room
Fans, celebrities mourn Houston's death
Questions about her death remain unanswered
Houston had battled drug addiction but was attempting a comeback
Share your thoughts about the passing of musical superstar Whitney Houston.
(CNN) -- As the the music industry prepared to pay tribute to Whitney Houston at the Grammy Awards Sunday night, the world awaited answers about the last moments of the pop superstar's life.
Houston, whose soaring voice and enormous talent were overshadowed in recent years by her battles with drug addiction, was found dead Saturday in a Beverly Hills, California, hotel, hours before she was to attend a pre-Grammy party hosted by the songstress' longtime mentor, Clive Davis. She was 48.
Still, questions persisted about the circumstances surrounding her death. Police and fire officials were called to her room at 3:43 p.m. Saturday after her bodyguard found her unconscious body.
Houston was found in the bathtub of the room, hotel employees and people close to Houston told entertainment news website TMZ. Pill bottles were found at the scene, TMZ reported, citing "informed sources."
The bodyguard attempted CPR on Houston, sources close to her told TMZ.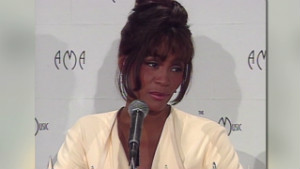 Whitney Houston found dead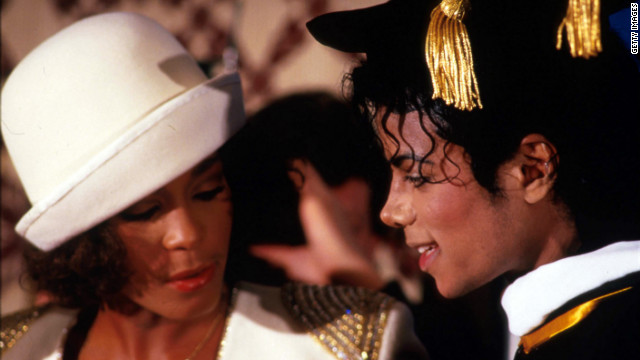 Whitney Houston stands with pop legend Michael Jackson in March 1988 in New York as Jackson receives an honorary Doctor of Humane Letters degree from the United Negro College Fund. Houston's sudden death at age 48 shocked fans and musicians all over the world.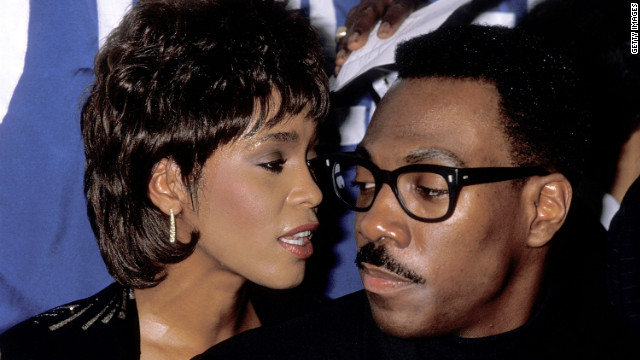 Houston and comedian/actor Eddie Murphy attend the United Negro College Fund's 10th annual Lou Rawls Parade of Stars telethon kickoff party in November 1989 in Beverly Hills, California.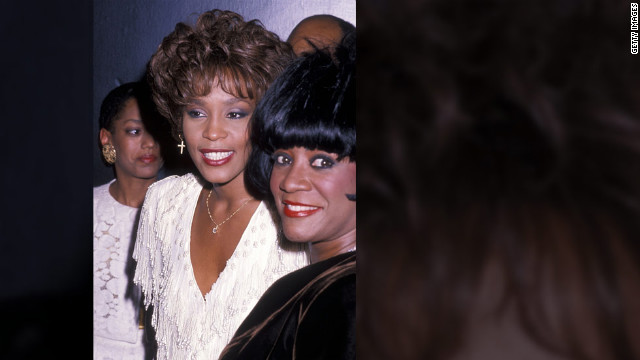 Houston and singer Patti LaBelle attend the fourth annual Essence Awards in October 1990 in New York.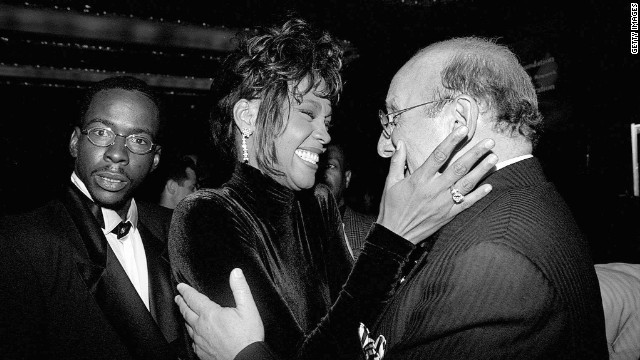 Bobby Brown, left, looks on as his wife, Whitney Houston, congratulates Clive Davis, president of Arista Records, at a 1995 benefit dinner for Davis.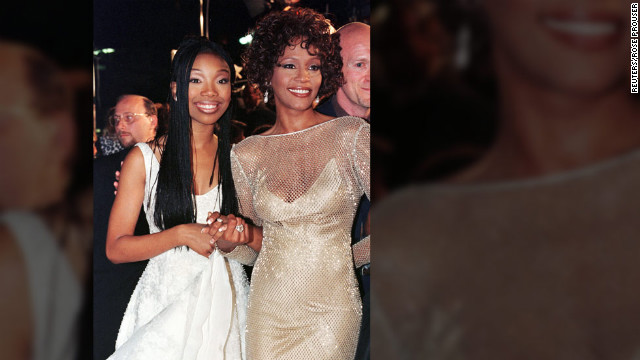 Singer-actress Brandy poses with Houston at the premiere of their made-for-television movie "Cinderella" in October 1997 in Hollywood.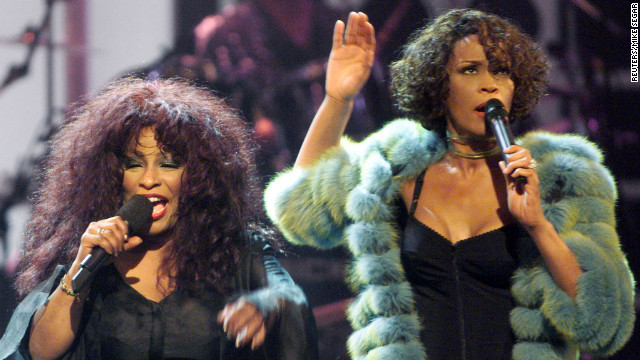 Chaka Khan, left, and Houston perform during the VH1broadcast concert "Divas Live 99" at New York's Beacon Theater in 1999. The benefit concert supported VH1's "Save the Music" program that funds music education in public schools around the country.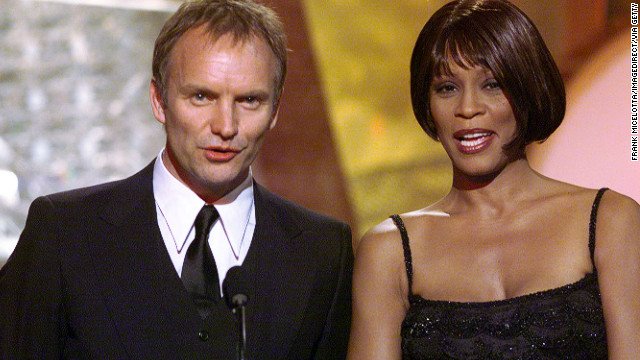 Sting and Whitney Houston appear at the 1999 Grammy Awards in Los Angeles.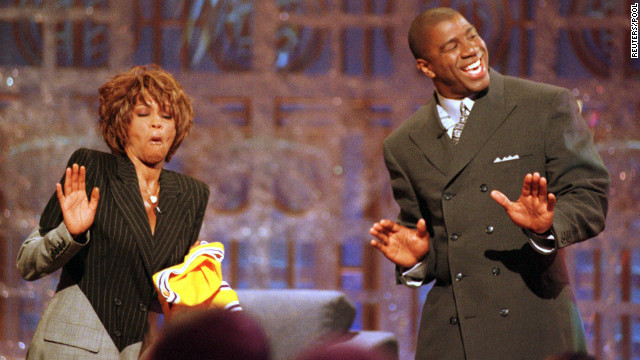 Basketball legend Magic Johnson and Houston dance during the taping of the 1998 premier of Johnson's television show, "The Magic Hour," in Los Angeles.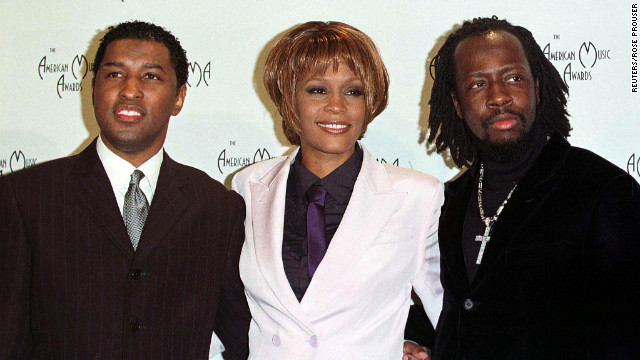 Kenneth "Babyface" Edmonds, left, Houston and Wyclef Jean pose for photographers after performing at the 26th annual American Music Awards in January 1999 in Los Angeles.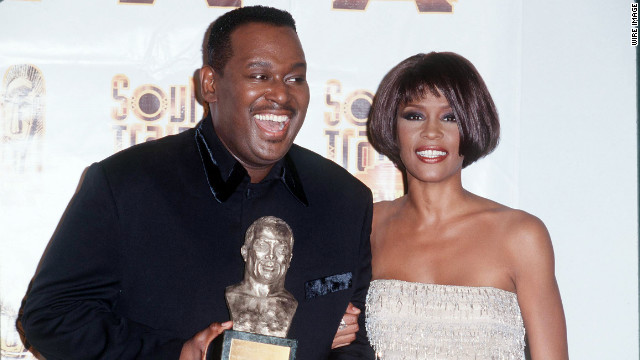 Singer Luther Vandross and Houston pose for photographers in March 1999.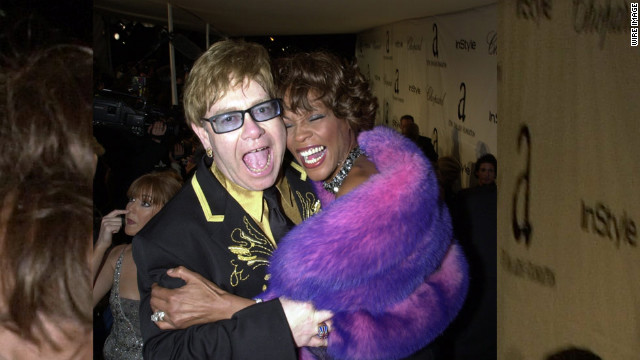 Elton John and Houston embrace during the Academy Awards show in Los Angeles in March 2001.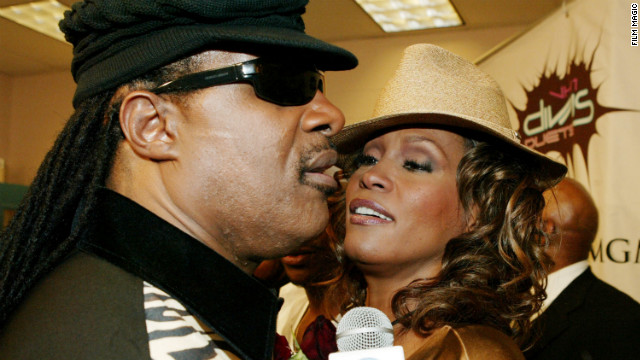 Stevie Wonder and Whitney Houston meet backstage during "The VH1 Divas Duets" concert to benefit the VH1 Save the Music Foundation in Las Vegas in May 2005.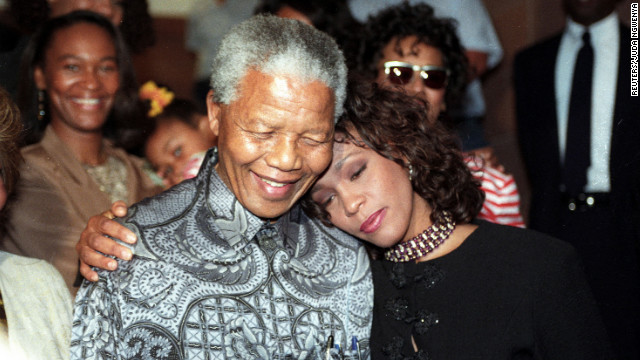 South African President Nelson Mandela hugs Houston in November 1994.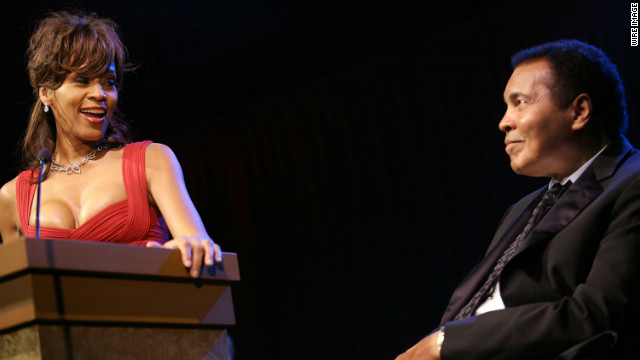 Houston pays tribute to Muhammad Ali onstage at Ali's Celebrity Fight Night XIV in April 2008 in Scottsdale, Arizona.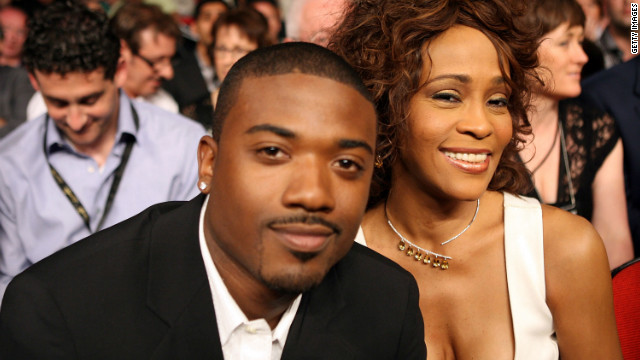 Houston and rapper Ray-J sit ringside for the Joe Calzaghe-Bernard Hopkins light heavyweight bout in April 2008 in Las Vegas.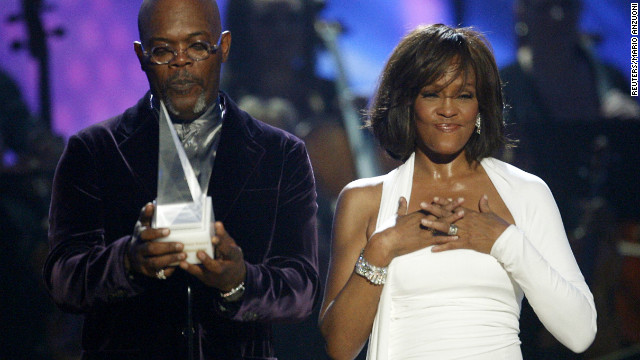 Houston reacts to receiving the International Artist of the Year award while actor Samuel L. Jackson presents the award at the 2009 American Music Awards in Los Angeles.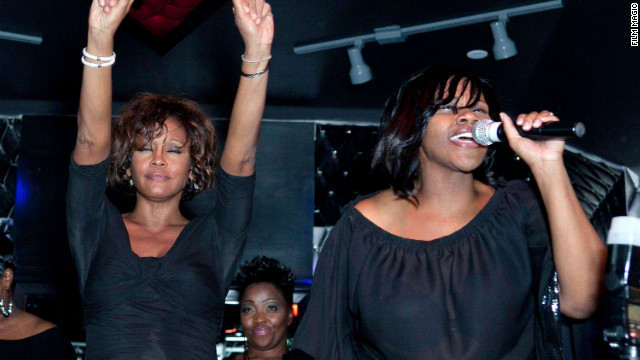 Houston and singer Kelly Price share the stage at the Kelly Price & Friends Unplugged: For The Love Of R&B Grammy party on Thursday, February 9, in Hollywood.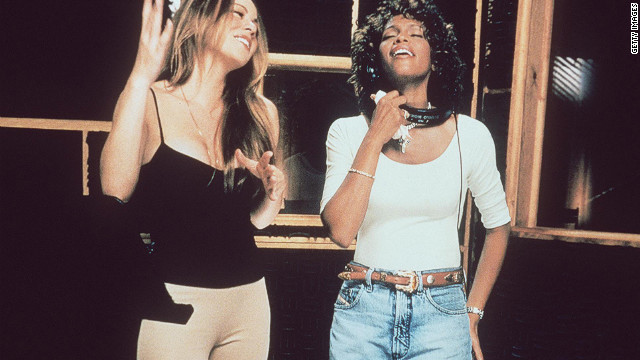 Mariah Carey, left, and Houston record the song "When You Believe," for the soundtrack of Dreamworks' drama "The Prince Of Egypt" in November 1998.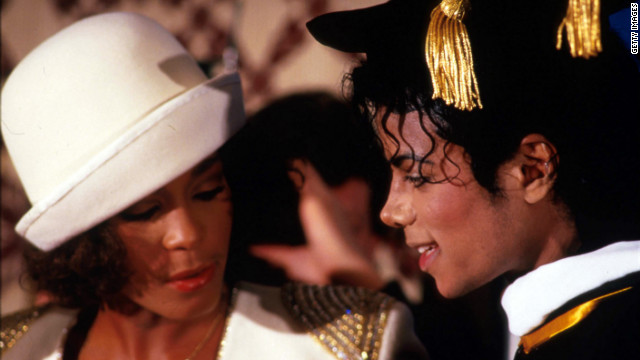 Whitney and Friends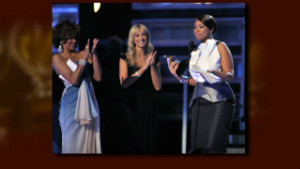 Grammy plans after Houston's death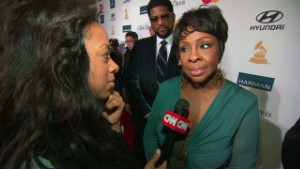 Celebrities react to Houston's death
There were "no obvious signs of criminal intent," said Beverly Hills Police Lt. Mark Rosen. An autopsy is scheduled.
CNN could not immediately confirm the TMZ reports Sunday.
Police were tight-lipped about the investigation Sunday, saying no updates would be forthcoming until Monday.
Officers were no longer at the hotel Sunday, said Beverly Hills watch commander Donald Chase, but would not say whether that meant the on-site investigation was complete.
Houston's battles with drugs had long made headlines, but she was in the midst of a comeback, with a few shows scheduled and a movie in the works.
Fans: Houston's music spanned an era
A music industry executive, who recalled hearing two loud booms from the room below hers -- the room where, she later learned, Houston had died -- said she had seen Houston and her daughter, Bobbi Kristina, swimming in the hotel pool days before.
The two looked happy, she recalled, and Houston seemed healthy and beautiful. However, it remained unknown whether the singer had won her battle with substance abuse for good.
"Everyone has their own demons, and some overcome them and some never do," said fan Tya Conerly, who was among those outside the hotel, laying roses and candles at its front and back entrances Saturday night.
Grief flows at hotel where Houston died
Inside, the party went as planned, although Houston's death cast a shadow over the festivities.
"I do have a heavy heart, and I am personally devastated," Davis, who had known Houston for years, told his assembled guests. He asked for a moment of silence, and said, "We dedicate this evening to her."
Houston had performed as late as Thursday night at a pre-Grammy event in the area, a raspy rendition "Jesus Loves Me" with singer Kelly Price.
Entertainment journalist Kelley Carter told CNN sister network HLN that she was on the set of Houston's new movie, "Sparkle," in October, and Houston was "doing great."
"This was a different Whitney," Carter said. The movie was set to be released this summer.
Grammy organizers hastily retooled the ceremony to pay respect to Houston, with the help of singer Jennifer Hudson.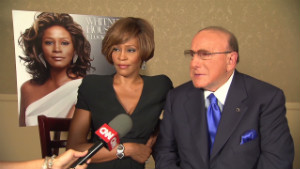 Tommy Mottola: Houston 'gold standard'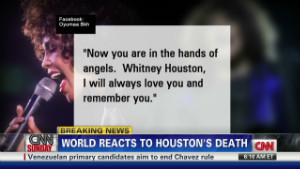 Mourning Whitney Houston online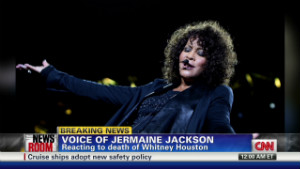 Jermaine Jackson speaks about Whitney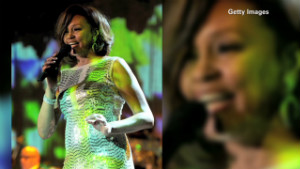 Smokey Robinson: Houston a 'sweetie pie'
"It's going to be something respectful," Ehrlich said. "It's not going to be a full-blown tribute. That's too early and it's too fresh at the moment."
Stunned celebrities mourn Whitney Houston
Meanwhile, Houston's former husband, Bobby Brown, was openly emotional at a Saturday night New Edition concert in Southaven, Mississippi, said attendee and CNN iReporter Moshiu Knox.
"Bobby was crying during his performance and at one point had to walk off stage," he said.
Knox took a video of Brown at the concert, in which he could be heard saying, "I want you all to do me a favor, just say a prayer for my daughter. Say a prayer for my mother, and if you find the time, can you say a prayer for me, because I'm going to need it."
"The crowd was emotional, and tears were flowing all over the arena," Knox said.
Houston's career: A regal rise, a tragic fall
Houston's fans were remembering her in her prime on Sunday, when she reigned as pop queen during the 1980s, selling some 170 million albums.
"Perhaps now Whitney can rest in everlasting life without the harsh judgment that she felt in this world," said CNN iReporters Kimberly and Betty Kiel from Pearland, Texas.
And in the church where Houston grew up, the New Hope Baptist Church in Newark, New Jersey, members gathered to honor her.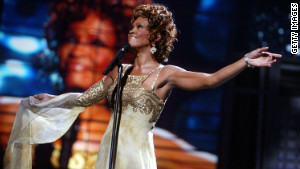 Lionel Richie: Houston was iconic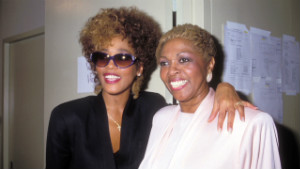 Church attended by Houston as a child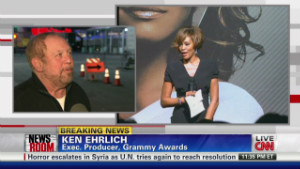 What will Grammys do?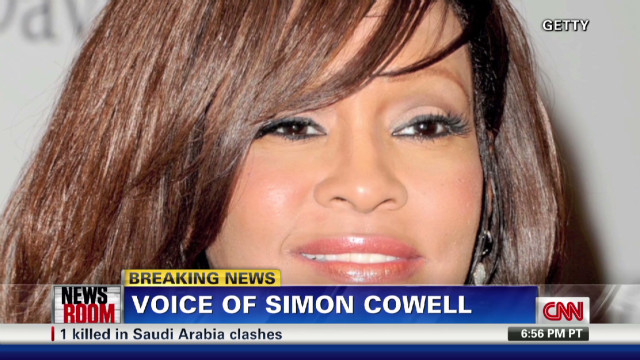 As a young girl, Houston grew sang solos in the choir at the church. Her mother, gospel singer Cissy Houston, served as director of sacred music at the church for 54 years and is still a member there.
Sorrow at church where Houston got her start
Whitney was born in Newark in 1963 and was soloing in the junior choir by age 11, according to the All Music Guide. "Whitney's mother and cousins nurtured her passion for gospel music since birth," according to Houston's official website. Her cousins include singers Dee Dee Warwick and Dionne Warwick, and her godmother was Aretha Franklin.
As a teenager, Houston would accompany her mother in concert. A video posted on the Internet sharing site YouTube shows a young Houston singing the lead on the gospel song, "Have a Little Talk with Jesus," at the church.
"Whitney was a mother, a daughter, a sister, and that's the focus that we want to keep in front of everyone today, to continue to lift the family up and respect this time of grief," pastor Joe Carter said.
Asked whether he had spoken to Cissy Houston, Carter said Sunday he had, and "she needs our prayers and support."
Numerous fans took to social media to mourn Houston and note her storied career, starting with an explosion on Twitter after the news first broke. Many also posted on Facebook, recalling their favorite Houston songs. "Whitney Houston dies" was the number-one search on Google as of Sunday.
In the first hour after Houston's death was reported, the site saw more than 2.4 million tweets regarding the singer, peaking at 5:23 p.m. with 61,227 tweets, according to Topsy.com, which indexes and ranks results based on the most influential conversations on social media. That is more than 1,000 tweets per second, the site said -- "not quite as much as during the Super Bowl, but still a lot."
Nearly all of the trends on Twitter worldwide were associated with Houston's death in short order.
The outpouring continued Sunday.
"We will always love you #WhitneyHouston now in the arms (of) the angels," one Twitter user wrote.
Others quoted her lyrics: "The greatest love of all is easy to achieve. Learning to love yourself. It is the greatest love of all. #RIP #WhitneyHouston," said one tweet.
On Sunday, 19 Whitney Houston songs appeared in iTunes' top 100 song sales chart. Her "Whitney - The Greatest Hits" album was No. 1 on the iTunes album chart.
CNN's Denise Quan, Casey Wian, Jessica Thill, Holly Yan, Poppy Harlow and Deb Feyerick contributed to this report.