AEG Live CEO details drama of getting Michael Jackson to tour announcement
"I was sweating bullets," Randy Phillips tells jurors in L.A. court
"I admit to being a bit of a drama queen," Phillips testifies
Phillips screamed and slapped Jackson in a London hotel, he testifies
Los Angeles (CNN) -- A drunk, despondent and "emotionally paralyzed" Michael Jackson evolved into the confident superstar Michael Jackson as he stepped on stage to announce his comeback concerts, a promoter testified Wednesday.
AEG Live CEO Randy Phillips, testifying for a sixth day in the Michael Jackson wrongful death trial, explained why he sent e-mails to colleagues saying what he went through to pull off the London event in 2009 was "the scariest thing I have ever seen."
Phillips now calls it "The Miracle of March 5th."
It was a day when Phillips slapped Jackson and screamed at him so loud the walls of his hotel room shook, he testified.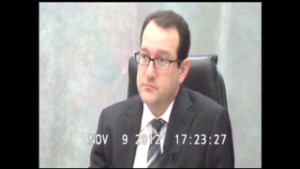 AEG CEO e-mail: Big trouble with MJ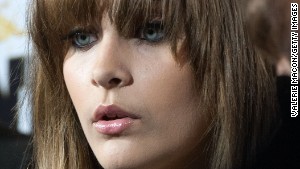 Paris Jackson's 'cry for help'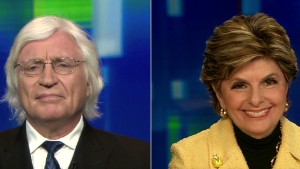 Searching for the smoking gun
Jackson's mother and three children are suing AEG Live, contending the concert promoter is liable for his death because it negligently hired, retained or supervised Dr. Conrad Murray.
AEG Live lawyers contend Jackson, not the company, chose, hired and supervised Murray. They argue AEG Live executives had no way of knowing Murray was using a surgical anesthetic in Jackson's home.
Murray, who told police he used the surgical anesthetic propofol nightly to treat Jackson's insomnia, was convicted of involuntary manslaughter for Jackson's death, which the coroner ruled was caused by a propofol overdose.
"We have a little issue"
Phillips had doubts Jackson would show up for the London announcement because he couldn't reach him a week before the scheduled date. The singer was not returning his manager's calls because he was upset that Tohme Tohme had planned to auction off some of his belongings. Phillips couldn't call Jackson directly -- only through Tohme, he said.
"I was flying blind," Phillips testified. "I didn't know what was happening in Michael's camp."
Phillips was starting to worry about Jackson breaking his contract with AEG Live for his "This Is It" concerts. "If there ever was a time to stop the process," it was then in late February, he testified. "That's when we had the least amount of risk and the greatest amount of collateral."
But Phillips decided to press ahead, even if Jackson failed to get on the private jet for London.
Jackson arrived with his children, Tohme, a bodyguard, and a nanny who also did his hair and makeup on March 4, 2009. Phillips, who had to stop in Miami for the launch of Britney Spear's "Circus" tour, landed in London on March 5, just hours before the press event was set to begin.
Phillips went to the Lanesborough Hotel, where Jackson and Tohme had adjacent suites on the first floor. He sat on Tohme's couch watching CNN while the manager checked on Jackson, he testified.
"I was starting to freak out," after a while, he said. Getting from the hotel to the O2 Arena on the east end of London could take 90 minutes since "traffic is mind-boggling," he said.
After more waiting, "I am completely freaking out," Phillips said. "I was in the hallway pacing back and forth."
"We have a little issue," Tohme eventually told him, he testified. "Michael got drunk."
Tohme returned to Jackson's suite, leaving an anxious Phillips in the hotel hallway, he said.
"I had an earpiece in my ear, Blackberry in my hand, and I was typing e-mails at the same time I was talking and receiving e-mails from a lot of very concerned people at the O2," Phillips testified.
One of those e-mails was to his boss -- parent company AEG CEO Tim Leiweke:
"MJ is locked in his room drunk and despondent. Tohme and I are trying to sober him up and get him to the press conference with his hairdresser/makeup artist."
Leiweke responded: "Are you kidding me?"
"Sweating bullets"
There were 3,000 fans and 350 news organizations waiting at the O2 for Jackson. "Time was ticking away," he testified. "I was sweating bullets."
Phillips eventually talked his way past bodyguard Alberto Alvarez and into Jackson's room, where he saw an empty liquor bottle on the floor by his couch.
Jackson, wearing a robe and pants, "looked hung over," Phillips testified.
"I said 'Michael, are you OK?'" he said. "He said to me that he was really concerned that there wouldn't be anyone there and maybe this would be a bust."
"Trust me, Michael," Phillips said he told him. "You're quite wrong. You have over 3,000 adoring fans, many who have camped out over night."
Phillips helped Jackson pick out the black shirt he wore to the event. But he reached his breaking point when Jackson could not get his armband fastened to his sleeve. After 10 minutes, the hotel engineer was called to help, he said.
"It was more than I could take," Phillips testified.
Phillip's next e-mail to his boss suggested his tone with Jackson was anything but soothing:
"I screamed at him so loud the walls are shaking," Phillips said in another e-mail to Leiweke. "Tohme and I have dressed him and they are finishing his hair. Then we are rushing to the O2. This is the scariest thing I have ever seen. He's an emotionally paralyzed mess, filled with self-loathing and doubt now that it is show time. He is scared to death. Right now I just want to get through this press conference."
Phillips vented his frustration with more than words.
"I just slapped him and screamed at him louder that I did with Arthur Cassell," he wrote to the person waiting outside the hotel with a Ford Expedition SUV and bus to take Jackson's entourage to the O2.
Cassell is someone he once screamed at over a booking issue with Lionel Richie, he said in court.
"I slapped him on the butt," like a football coach would with a player, he testified.
"A drama queen"
Phillips now takes the blame for letting the situation with Jackson get out of control.
"I admit to being a bit of a drama queen," Phillips testified. "I was so nervous, I created so much tension in the room, you could cut the tension with a knife."
When they finally began the ride to the O2, Phillips "went into jester mode to try to lighten up the whole thing," he testified. It became "a very funny ride" with Jackson joking. "He was actually quite funny in the van."
"He kept saying to me 'You look great, you've lost a lot of weight,'" although he was "his heaviest ever," Phillips said, "After the 10th time, I said 'Michael, you would have lost weight if you were pacing in the hotel waiting for you to leave.'"
The thousands of fans at the O2 and millions more around the world watched live video from helicopters following Jackson's convoy making its way to the O2.
"That was a godsend," because it created drama that added to the interest in the announcement, Phillips testified. "In an odd way, it created more anticipation and made it a bigger event as people doubted whether or not it was going to happen."
Once at the O2, Phillips realized Jackson had not written a script. What Jackson read off the teleprompter was written by Phillips as he followed Jackson to the podium.
"This is it. This is really it. This is the final curtain call. OK, I'll see you in July."
"There was Michael Jackson"
As Jackson walked up the steps to the stage, embraced by the shouts of love from thousands of fans, his evolution was complete. Phillips likened the change to the "chart of homo sapiens."
"He start a little hunched over and when he went through that curtain, there was Michael Jackson," Phillips said.
Jackson "was elated" with the reception and immediately flew back to the United States to begin preparations for his comeback concerts set to start four months later, he said.
A week before the singer was scheduled to return to London, he was dead.