Gene Seymour: The first time you saw Whitney Houston, she made an impression
He says Houston had magnetic presence and a voice of greatness
Her appeal cut across all boundaries of race, age, geography, he says
Editor's note: Gene Seymour has written about movies, music and culture for The New York Times, Newsday, Entertainment Weekly and The Washington Post.
(CNN) -- We now live in an age when glamorous, hey-look-at-me belters so dominate the pop-music firmament that you can barely tell who's doing the shouting. So it may be hard for some to remember -- or imagine -- what it was like to behold Whitney Houston for the first time. Not even your first taste of snow, your first meaningful kiss, your first encounter with one of the seven natural wonders quite aligns with the experience -- unless as some rough combination of all three.
As many who grieved over Houston's shocking death yesterday at 48 will tell you, this first encounter would have taken place somewhere in the middle of the "Morning in America" years. Indeed, she seemed destined for greatness even before she released her first eponymous album for Clive Davis' Arista Records in 1985. The word was out years before that Houston had the presence, the pedigree and -- goodness knows -- the pipes to be something unprecedented, remarkable, even historic.
Daughter of the great soul-and-gospel vocalist Cissy Houston, cousin to both Dionne and Dee Dee Warwick and goddaughter to Aretha Franklin, Houston's family background seemed a magically appropriate fusion of both the grit and the glamour of late-20th-century African-American pop music. You couldn't find a more auspicious template for great expectations. And for a while, she fulfilled those prospects -- and then some.
Remember the insouciant swagger she showed in both the video and the recording of "How Will I Know?" The effortless push-pull command of romantic lyrics she exhibited in "Saving All My Love For You"? The skyscraping, come-to-meeting intensity she brought to "The Greatest Love of All"? They were all on "Whitney Houston," the debut album that answered just about every question we could have about her before we could calm down enough to come up with any questions at all.
Here was a singer blessed with both her godmother's hair-raising vocal agility and Diana Ross' physical magnetism. Being demure can make you alluring and enigmatic. Having powerful sounds at your command can make you frightening and fascinating. Put them together and you had a pop phenomenon capable of breaching all manner of audience boundaries whether of race, age or geographic origin.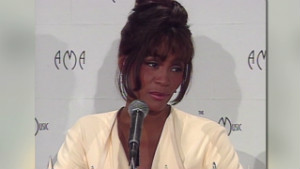 Whitney Houston found dead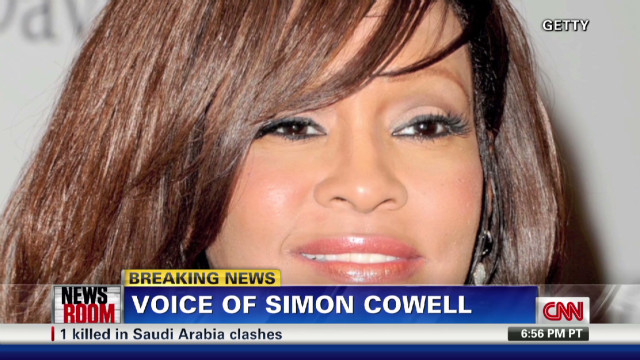 At her peak she had enough confidence to win both the rockers and the disco crowd with the white-lightning rave, "I Wanna Dance With Somebody (Who Loves Me)." She covered Dolly Parton's "I Will Always Love You" with such overpowering force that she all but assumed ownership of the song. There seemed nothing she couldn't do, even acquit herself more than decently as a movie actress in "The Bodyguard" (1992),"Waiting to Exhale" (1995) and "The Preacher's Wife" (1997).
When someone can do anything, it's not unusual for others to wonder if she's doing too much -- or trying too hard. Those of us who were mesmerized by her prodigious breakthroughs wondered how long she could keep it up, especially under the glare of multimedia celebrityhood. Some of us might have preferred that she take a hiatus, a brief withdrawal from the spotlight to protect her voice and, especially, her psyche from gossip, glitz and, yes, controlled substances.
But when people demand that you deliver a knockout "Star-Spangled Banner" at a Super Bowl while a war's going on, when your life literally becomes a lowbrow real-life sitcom (only without the laughs) and when there are hundreds, thousands and millions of little-girls-with-big-voices who look to you as a role model, there's not a whole lot of elbow room to turn the dial to "slow" and contemplate ways of adjusting your art and your life to time's insistent demands.
We don't yet know the circumstances surrounding Houston's death. And we aren't going to dwell on whatever personal trials accumulated over the years and their cumulative effects. There's plenty of time for that -- and a lot of dreary tell-all books to come. We'd rather not think about it. We have a simpler need: To remember when there was literally no one else like Whitney Houston in this world -- and how much poorer the world would have been without her.
Follow CNN Opinion on Twitter
Join the conversation on Facebook
The opinions expressed in this commentary are solely those of Gene Seymour.