Many express their grief on Twitter
Holly Robinson Peete says Cornelius was a friend and she will miss him
Chaka Khan says Cornelius was like family
(CNN) -- As news spread that "Soul Train" legend Don Cornelius died Wednesday morning of a gunshot wound at the age of 75, fans and friends took to Twitter to express their grief in a stream of condolences that continued Thursday.
The "Soul Train" host would sign off the show with the words "Wishing you love, peace and soul" and many, including musician Rob Thomas and actor/rapper Ice Cube, honored Cornelius' memory by tweeting his trademark phrase.
Others, like actress and TV personality Holly Robinson Peete, chimed in with memories of Cornelius as a friend.
"Don was a friend, supporter, neighbor a pioneer. We will miss you. ... Rest With Angels Don. Prayers for son Tony and entire family," she tweeted Wednesday.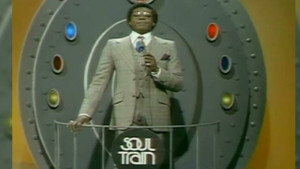 Remembering Don Cornelius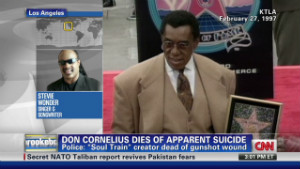 Stevie Wonder remembers Don Cornelius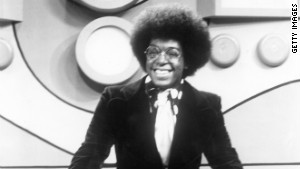 BET CEO: Don Cornelius a pioneer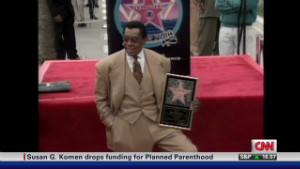 Blitzer: Don Cornelius was an icon
Both rapper Talib Kweli and ABC News' Robin Roberts shared memories of watching Cornelius host the long-running television show "Soul Train," with Kweli sharing Wednesday, "'Soul Train' was a huge part of my Saturday mornings growing up."
Legendary soul singer Chaka Khan also said "I've known him practically all of my life, back when he was a DJ at WVON radio in Chicago. He was a great man. He opened the borders for black music. He was like family to me. Don will be missed."
Singer Aretha Franklin called his death "so sad, stunning and downright shocking."
"Don Cornelius single-handedly brought about a melding and unity of brother and sisterhood among young adults worldwide and globally with the unforgettable creation of 'Soul Train,'" Franklin said.
The Rev. Al Sharpton also took to Twitter to express his sadness over Cornelius' passing, sharing that he is "shocked and grief stricken by the reported suicide of Don Cornelius of Soul Train. I have known him since I was 19 years old." He added in a statement that he and Cornelius "maintained a friendship for the last 38 years."
The venerated producer "brought soul music and dance to the world in a way that it had never been shown, and he was a cultural game changer on a global level," Sharpton continued. "Had it not been for Don Cornelius, we would not have ever transcended from the Chitlin circuit to become mainstream cultural trendsetters."
Music industry heavyweight Quincy Jones echoed that sentiment.
"I am shocked and deeply saddened at the sudden passing of my friend, colleague, and business partner Don Cornelius," Jones says in a statement. "Don was a visionary pioneer and a giant in our business. Before MTV there was 'Soul Train,' that will be the great legacy of Don Cornelius. His contributions to television, music and our culture as a whole will never be matched. My heart goes out to Don's family and loved ones."
Singer and actor Tyrese Gibson posted on his Twitter page "First day of black history month... We lost (a) legend today .. RIP Don Cornelius I will never forget our laughs and moments..! Bless you.!!"
Televison personality Tavis Smiley said "Don Cornelius was our cultural ambassador at a time when Black music, Black dance and Black fashion were underappreciated."