Ruben Navarrette: Karl Rove said there was a hidden political message in Clint Eastwood ad
He says Rove is wrong; the message was about optimism for America's future
Rove suggested the ad was payback for Obama's support for auto industry bailout
Navarrette: The message behind the Super Bowl ad is bigger than any political figure
Editor's note: Ruben Navarrette Jr. is a CNN.com contributor and a nationally syndicated columnist.
San Diego, California (CNN) -- Karl Rove is obviously a smart guy. And yet, recently, the political strategist and former senior adviser in the George W. Bush administration did something that wasn't very smart. He picked a fight with Clint Eastwood.
I tell you, this story made my day.
Rove essentially threw down a penalty flag over, of all things, a Chrysler ad featuring the actor that aired during the Super Bowl. In the ad -- titled "Halftime in America" -- Eastwood praises the strength of the American spirit and the resilience of the American people in bouncing back from adversity. The symbol of that resilience: the U.S. auto industry.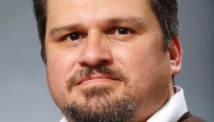 The idea of the ad is to sell cars, of course. And maybe it's also intended to give Americans a much-needed pep talk as they continue to wrestle with economic uncertainty.
But Rove thinks there is something more sinister at work here, and that the real purpose of the ad is to put in a plug for President Obama's re-election.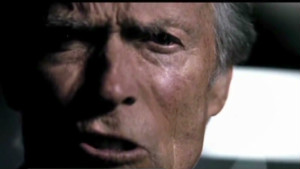 Clint Eastwood's Chrysler ad "Halftime."
The ad starts with Eastwood saying: "It's halftime. Both teams are in their locker rooms discussing what they can do to win this game in the second half."
"It's halftime in America, too," he continues. "People are out of work, and they're hurting. And they're all wondering what they're gonna do to make a comeback. And we're all scared because this isn't a game. The people of Detroit know a little something about this. They almost lost everything. But we all pulled together, now Motor City is fighting again."
Eric Liu: Super Bowl ads offer two views of national anxieties
"That's what we do," Eastwood concludes. "We find a way through tough times, and if we can't find a way, we'll make one. Yea, it's halftime in America. And our second half is about to begin."
It's a good, strong ad. But did you hear the political message? No? Me neither. All I heard was an upbeat message slickly produced and expertly delivered. Which raises the question: Even in a presidential election year, does every single thing have to be about politics?
For Rove, the answer seems to be "yes." He told Fox News that he was "offended" by the ad, which he said was an example of "what happens when you have Chicago-style politics."
Give me a break. It's OK to not be impressed with the resurrection of the Motor City. But do you then have to respond by attacking the Windy City?
Rove thinks the ad is calling for Obama's re-election, so we can start the "second half."
iReporter: 'Halftime ad' supports Obama
But the political strategist does raise one legitimate concern. He is worried that Obama and his team are scheming to use "our tax dollars to buy corporate advertising and the best-wishes of the management which is benefited by getting a bunch of our money that they'll never pay back."
Chrysler received, from the U.S. government, a bailout of about $12.5 billion; it has since repaid much of the money, leading the Treasury to estimate that taxpayers will take a loss of $1.3 billion.
Now, Rove suggests, as a kind of interest, Chrysler might feel obligated to also repay Obama for helping push through the bailout.
For his part, Eastwood denied there was any political motivation behind the ad.
Speaking to Ron Mitchell, a producer at Fox News Channel's "The O'Reilly Factor," Eastwood insisted, "I am certainly not politically affiliated with Mr. Obama. It was meant to be a message ... just about job growth and the spirit of America. I think all politicians will agree with it."
But, he added, if Obama or other elected officials "want to run with the spirit of that ad, go for it."
It would be great if our leaders went for it. We need more optimism in American politics. There is too much doom and gloom, and too many people preaching that America's best days are behind it. Everyone feels entitled to one thing or another, and everyone is a victim. People adopt the view that there is always a scam, a hidden message, or an ulterior motive. Someone is always trying to convince you of something or con you out of your life savings.
Rove has succumbed to that trend. He jumped to the wrong conclusion with no evidence to back up his claims, and he made himself look foolish. It's OK to have politics on the brain, but there should be room for other things.
Sometimes, a Super Bowl ad is really just a Super Bowl ad. And the message behind this one is bigger than any one political figure.
After all, America may be headed into the second half. But no one says we can't change quarterbacks.
Follow CNN Opinion on Twitter
Join the conversation on Facebook
The opinions expressed in this commentary are solely those of Ruben Navarrette Jr.