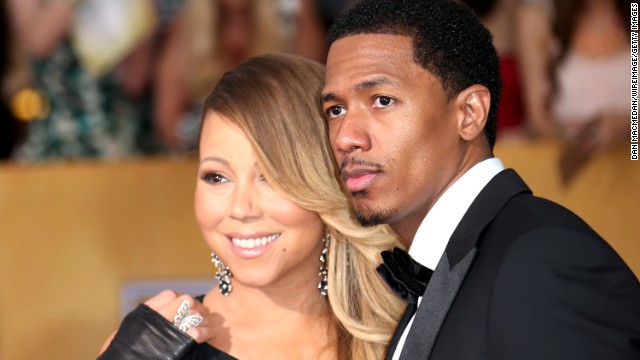 Mariah Carey and Nick Cannon have apparently hit a rough patch. Amid rumors of an impending divorce, Cannon
has told The Insider With Yahoo
"There is trouble in paradise. We have been living in separate houses for a few months." Here is a look back at their happier times.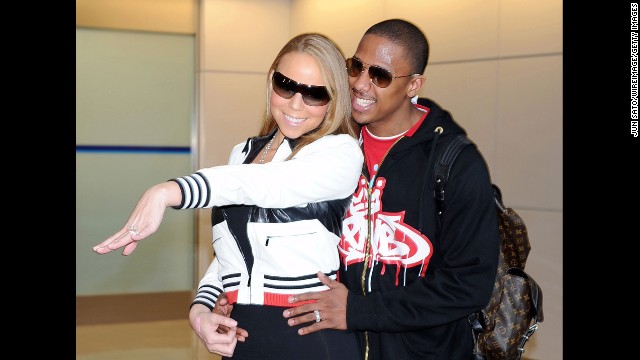 Carey accepted Cannon's offer of marriage in 2008 as well as
the reported 10-carat emerald-cut diamond ring
in her favorite color, pink. She got not just one, but
two proposals.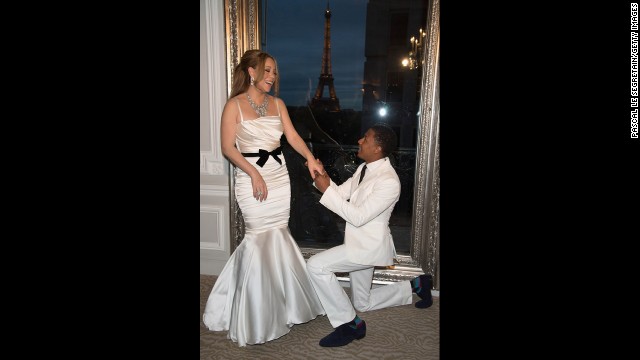 Cannon is 11 years younger than his superstar wife and was very open about his admiration for her.
He told Elle
she was his celebrity crush years before they met in 2008 when she cast him in one of her music videos.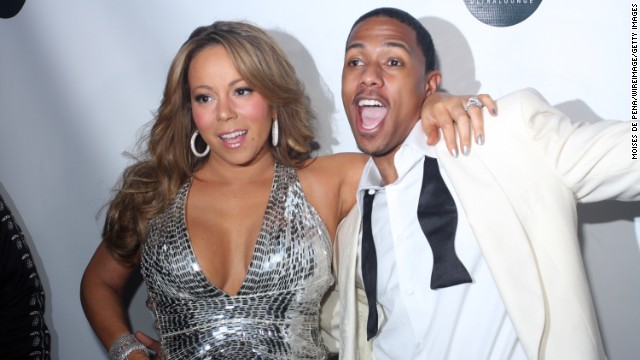 Carey and Cannon attend a New Year's Eve bash in New York in 2009. Cannon was a well known DJ on the party circuit.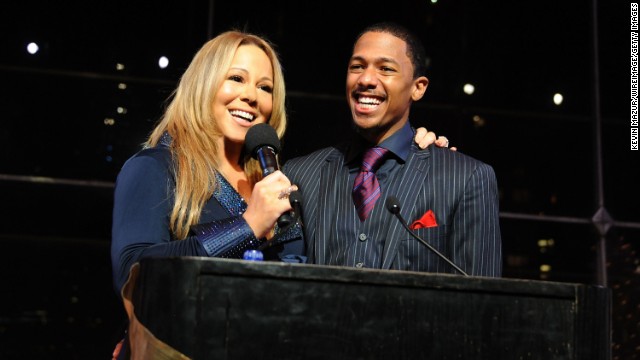 The couple shared a love of the holiday season. Here, they speak at the listening party for Carey's holiday album "Merry Christmas II You" in 2010 in New York.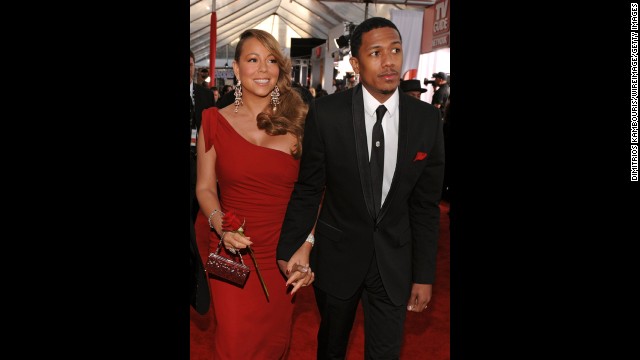 Cannon had a thriving acting career, but his wife had a bit more of a struggle. That was until she landed a small role in the acclaimed film "Precious" in 2009. Here, the pair arrive for the 16th Annual Screen Actors Guild Awards at the Shrine Auditorium in January 2010 in Los Angeles.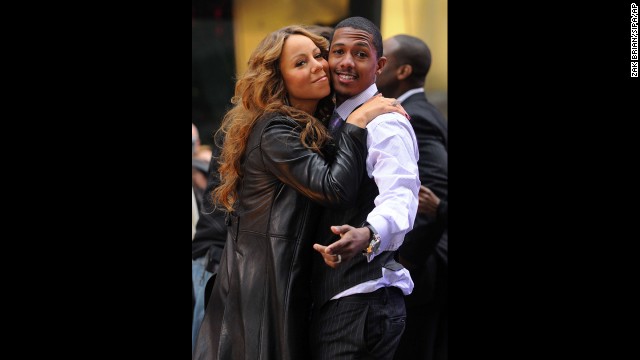 The singer gave birth to twins, a son and a daughter, in 2011 and her husband
told CNN at the time that his wife leveraged that accomplishment.
"No matter what is going on in the house that is what I always hear," he said. "It's 'Do you know I just had twins?'"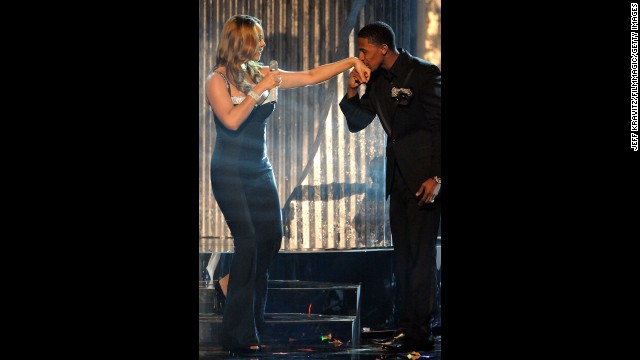 Carey often said in interviews that her husband was extremely romantic. They even would renew their vows when the urge would hit them. In revealing the key to their closeness, Canon was a bit more blunt to Us Weekly,
crediting their happiness to "lots of sex."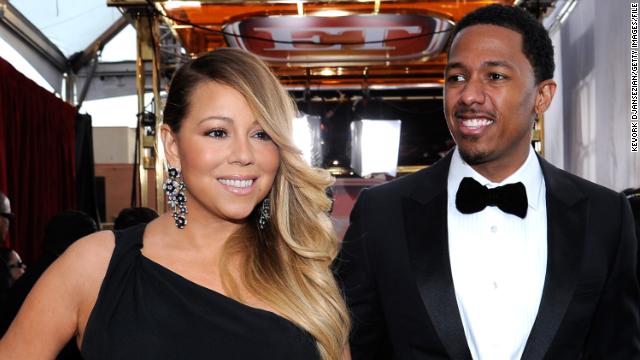 The couple appeared happy at the 20th Annual Screen Actors Guild Awards in January 2014 in Los Angeles.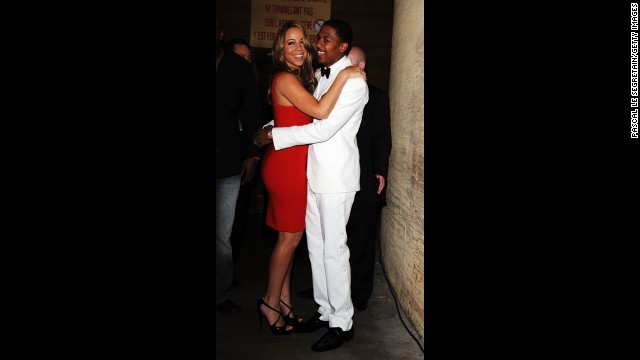 In April 2014, Cannon slammed rumors of his wife allegedly stepping out with rapper Nas and denied there was trouble at home. "It's amazing, man,"
Cannon said of their marriage.
"We about to be six years on the 30th."
Cannon confirms that the couple has separated
He earlier shared details of his single sex life
In May, Cannon denied that there was marital trouble
(CNN) -- Are Mariah Carey and Nick Cannon done?
It's not over 'til it's over, but Cannon admitted, "There is trouble in paradise." He told The Insider With Yahoo, "We have been living in separate houses for a few months."
News of the split came amid escalating rumors about their relationship.
When reached for comment, Carey's rep said, "I don't comment on Mariah's personal life."
Cannon and Carey wed in April 2008, after a six-week whirlwind courtship that started when Cannon was cast in Carey's "Love Story" music video. In 2011, the couple welcomed twins, a son named Morrocan and a daughter named Monroe.
Cannon has previously shot down rumors of their separation: "That's my soul mate," Cannon told Big Boi during an interview in March. In May, Cannon again denied that their marriage was on the rocks. "There's no merit or truth to it," he told Parade. "It couldn't be further off from the truth."