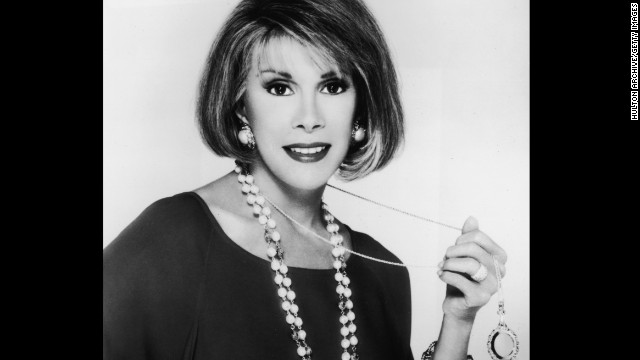 Joan Rivers, the famed comedian and red-carpet personality, had a health scare on Thursday. Here's a look back at her career.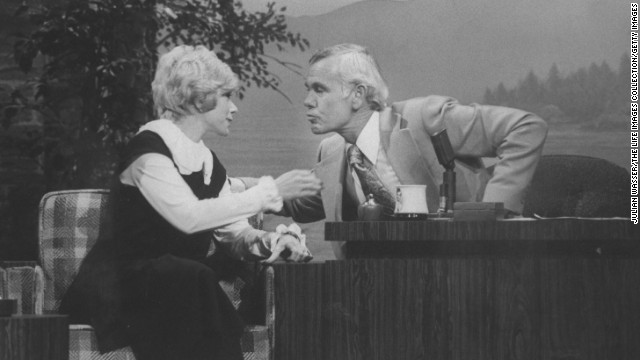 Rivers' big break came in an appearance on Johnny Carson's "Tonight Show" in 1965. It was the beginning of a relationship that would include dozens of appearances as guest and guest host.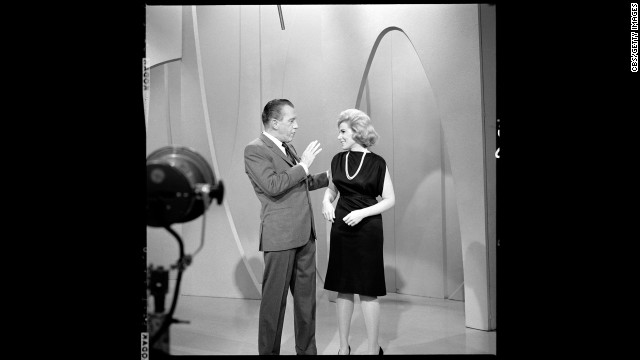 Rivers followed her Carson breakthrough with appearances on talk and variety shows. Ed Sullivan had her as a guest in 1966.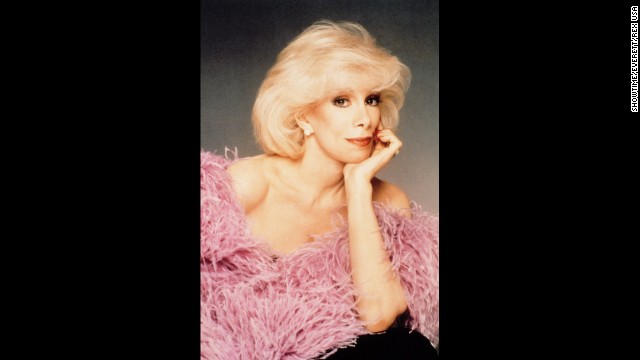 Rivers hit a peak in the 1980s, headlining in Las Vegas and becoming a regular guest host on the "Tonight Show."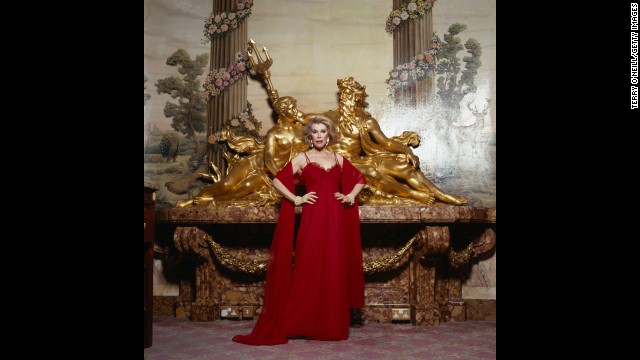 Rivers is famed for her quick wit, which she often uses against herself.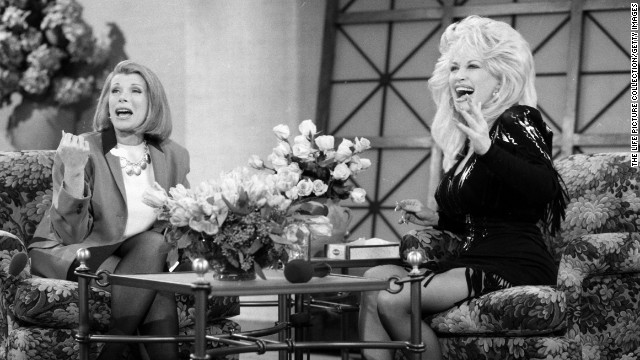 Rivers later hosted talk shows of her own. Here, she chats with Dolly Parton.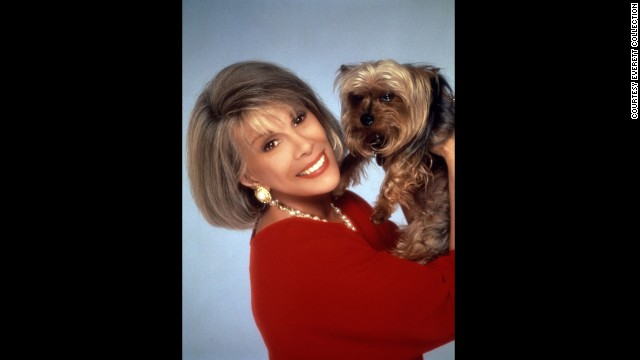 She starred on the daytime "Joan Rivers Show," for which she won a Daytime Emmy, for five seasons, from 1989-1994. Here, she poses with her dog, Spike.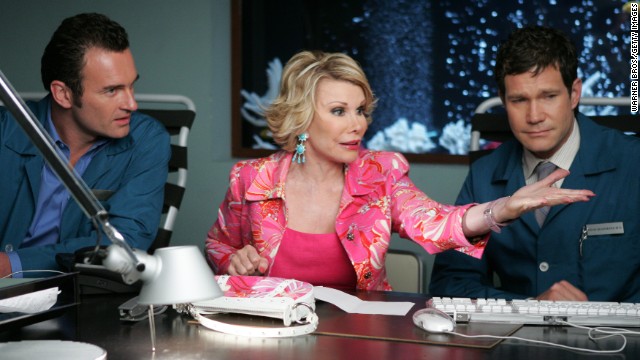 Rivers wanted to be an actress when she was young, and she fulfilled that goal after her success as a comedian -- though sometimes playing herself, as she did on "Nip/Tuck," with Julian McMahon, left, and Dylan Walsh.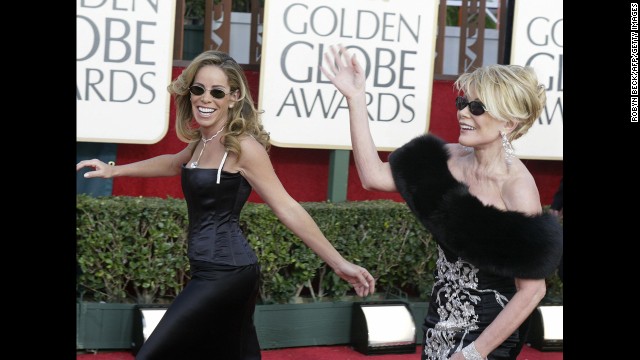 Rivers and her daughter Melissa are regulars on awards show red carpets, critiquing celebrity fashion with lines both generous and cutting.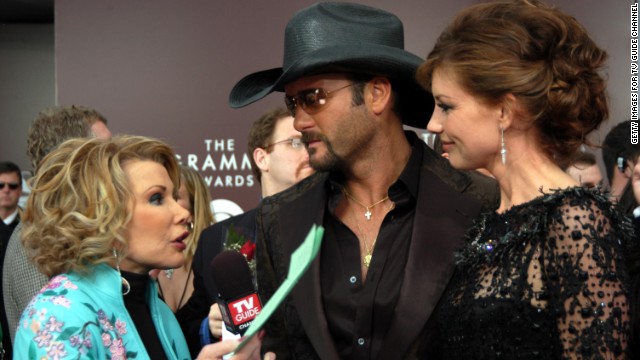 Rivers talks with Tim McGraw and wife Faith Hill at the Grammys in 2005.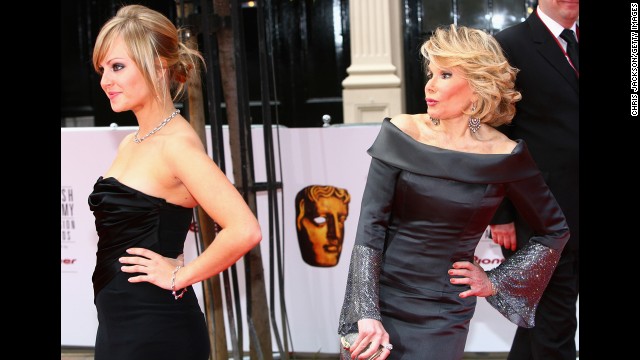 Rivers with Tina O'Brien at the British Academy Television Awards in 2007.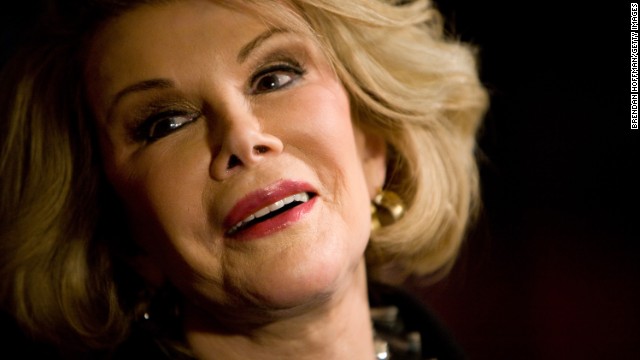 Rivers is a star among comedians, admired for her longevity and wit. She attended the Mark Twain Prize ceremony in 2008. The honor that year went to the late George Carlin.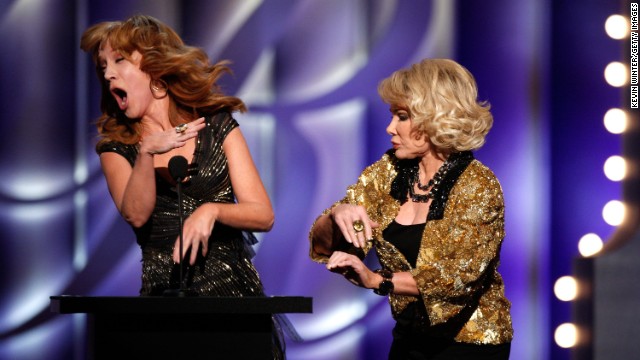 Kathy Griffin is one of many comedians who can cite Rivers as an influence. Like Rivers, Griffin is known for mocking celebrities at various events. She and Rivers share a stage during a Rivers roast in 2009.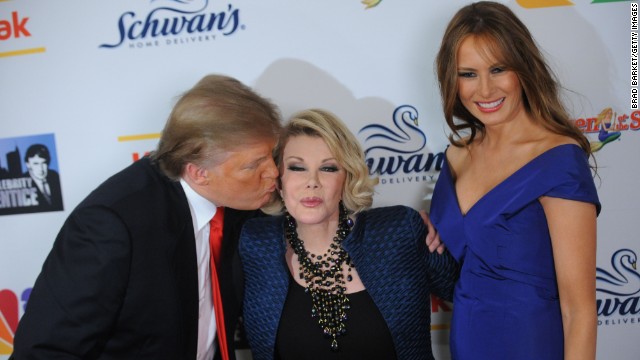 Rivers proved herself to be quite the savvy businessperson by winning a season of Donald Trump's "Celebrity Apprentice." Trump and his wife, Melania, join Rivers at the season finale in 2009.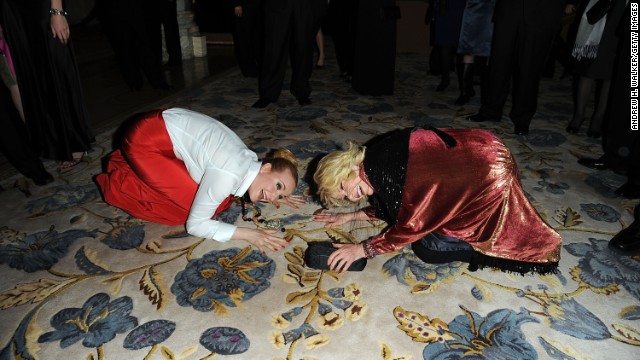 Katie Finneran and Joan Rivers attend the Broadway opening after-party of "Promises, Promises" at the Plaza Hotel in New York in 2010.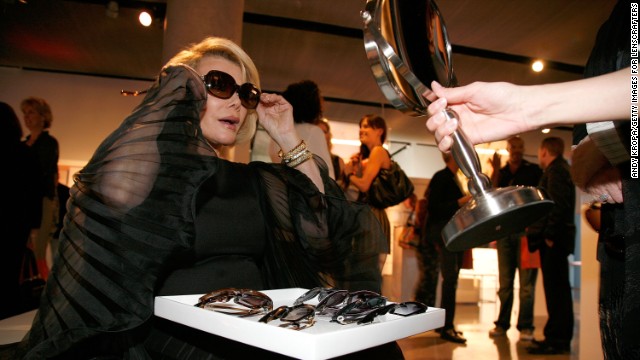 Rivers, a fashion lover, attends the LensCrafters' reveal of Sunglass Fashion Crimes in 2011.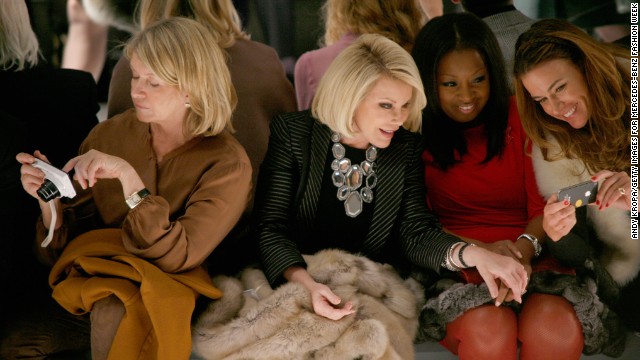 In February 2013, she attended the Dennis Basso Fall 2013 fashion show. Alongside her, from left, are Martha Stewart, Star Jones and Kelly Bensimon.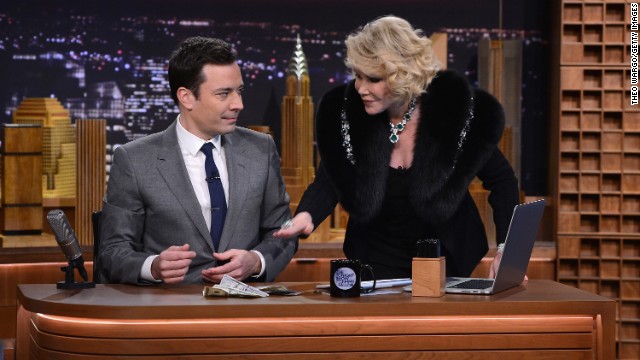 After a falling-out with Johnny Carson, Rivers didn't return to the "Tonight Show" until earlier this year, when Jimmy Fallon took over as host. She was a guest on February 17, 2014.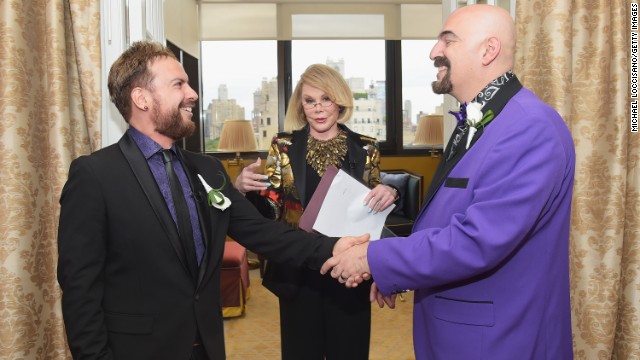 Joan Rivers officiates the wedding of William "Jed" Ryan, left, and Joseph Aiello at the Plaza Athenee on August 15, 2014, in New York.
Rivers' daughter and grandson arrive at hospital after flight from Los Angeles
Joan Rivers stopped breath during a procedure at a medical clinic
Her reality show documented a health scare last year
She has been open about previous health issues
(CNN) -- Comedian Joan Rivers is "resting comfortably" in a New York hospital after apparently suffering cardiac and respiratory arrest during a procedure at a medical clinic Thursday.
Her daughter, Melissa Rivers, issued a statement Thursday night after arriving at the hospital following a flight from Los Angeles.
"I want to thank everyone for the overwhelming love and support for my mother. She is resting comfortably and is with our family. We ask that you continue to keep her in your thoughts and prayers," she said.
A law enforcement official told CNN that Rivers stopped breathing during throat surgery. Rivers, 81, was taken by ambulance in critical condition to Mount Sinai Hospital in New York City.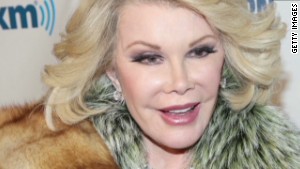 What's known about Joan Rivers' condition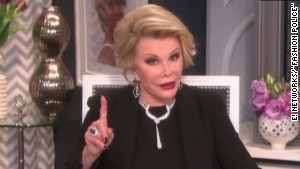 Joan Rivers stops breathing in surgery
The clinic address given by a New York Fire Department spokesman is a building that houses an endoscopy clinic where doctors perform minor procedures on patients. The clinic is a mile away from the hospital.
"This morning, Joan Rivers was taken to the Mount Sinai Hospital in New York, where she is being attended to," hospital spokesman Sid Dinsay said in a statement. "Her family wants to thank everybody for their outpouring of love and support. We will provide an update on her condition as it becomes available."
Rivers had been scheduled to perform her comedy act at the Count Basie Theater in Red Bank, New Jersey, Friday night.
Michael Lucas, who was in the audience for Rivers' show at New York's Beechman Theater Wednesday night, told CNN that she joked about death.
"She said, 'You know I'm 81 years old, and I could drop dead at any moment and you would be so lucky because you will have a story to tell your friends for the rest of your life,'" Lucas said. "Then she mimicked people talking about what it was like to see her drop dead on stage."
Rivers was in fine form, he said. "There was no sign (Wednesday) night that she was declining. Her show was over an hour long and she never stumbled or even paused to catch her breath."
In 2013, Rivers allowed cameras to record a health scare for her and her daughter's reality show, "Joan & Melissa: Joan Knows Best?"
Rivers said on the show that doctors found a spot on an X-ray after she had a persistent cough.
"We're just not going to be sad about this," Rivers said during the episode. "We're gonna do jokes and be up until we know. That's how I deal with things. I'm not just gonna sit around the next couple of days and go crazy."
Rivers has been open about her health issues. She was diagnosed with osteoporosis in 2002 after a fall down some stairs left her with broken bones, and she became an advocate for screenings for women.
She also admitted to not being as healthy as she could be.
"I try not to be, but I'm a terrible eater," she said. "I wish I could say I eat super-healthy, but I don't. I love junk food -- it should be its own food group -- so I help my bones with supplements and medicine."
Joan Rivers 'stands behind' Gaza quotes: 'War is hell"
See more comedian content at CNN Comedy.
CNN's Tony Marco, Lisa Respers France and Doug Ganley contributed to this report.