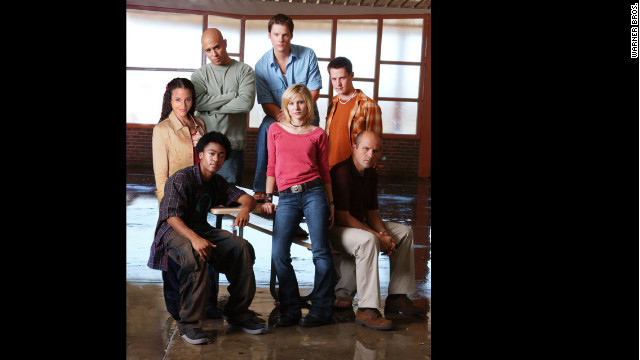 A long time ago, we used to be fans of a UPN/The CW show called "Veronica Mars." With the movie version, kickstarted by the series' diehard supporters, arriving in theaters March 14, we thought it was time to catch up with where the cast is now: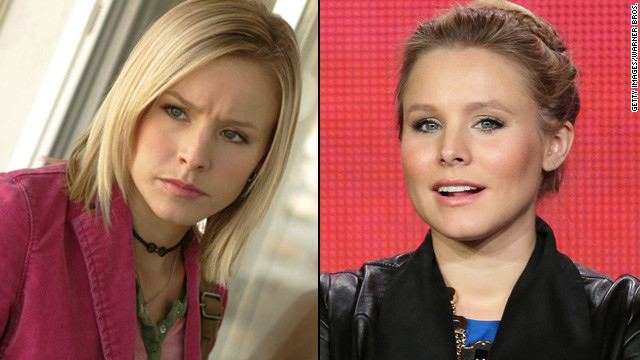 Since playing series star Veronica Mars, Kristen Bell has appeared in TV shows like "Heroes" and "House of Lies," along with lending her voice to "Gossip Girl" for six seasons. On the big screen she had a standout role in "Forgetting Sarah Marshall," and earned her first major blockbuster with the animated movie "Frozen."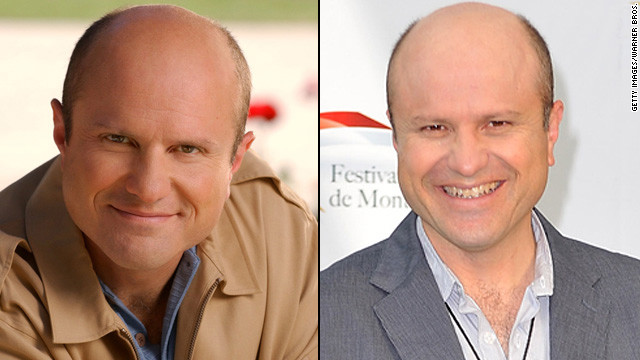 As Veronica's father, Keith, Enrico Colantoni was a fan favorite. Since then, he's starred on the recently canceled "Flashpoint" and shown up on "Person of Interest."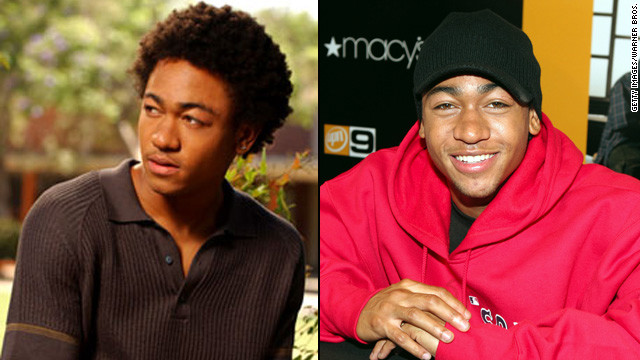 Wallace, the Watson to Veronica's Sherlock, was always there to help his friend out of a jam. Percy Daggs III has made appearances on series such as "Southland" and recently had a major role in the film "In the Hive."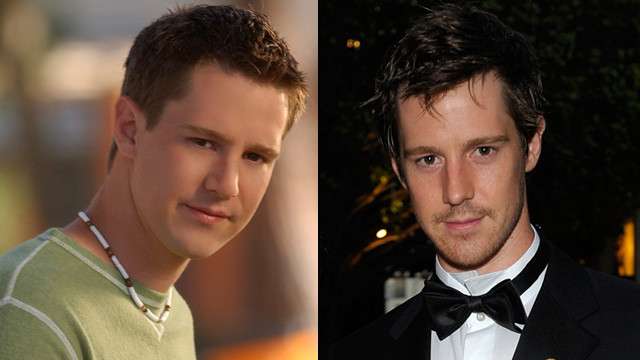 Since his role as Veronica's troubled on-again/off-again boyfriend Logan, Jason Dohring starred in another short-lived series, "Moonlight," took a recurring role on Sarah Michelle Gellar's "Ringer" and guest-starred in The CW's "The Tomorrow People."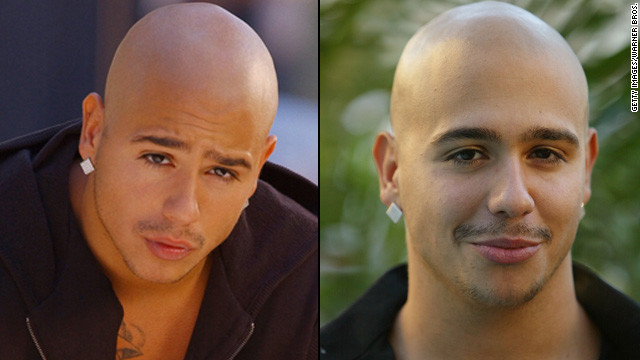 Weevil was a constant in Veronica's life, and always in and out of trouble. Francis Capra has since popped up across the dial on shows such as "Heroes," "Sons of Anarchy" and "Touch."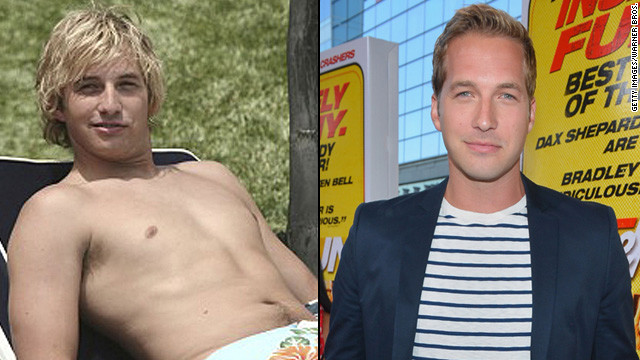 Dick Casablancas is one of the more memorable "Veronica Mars" characters, which has undoubtedly helped Ryan Hansen's career. He has since starred on "Party Down" (also from "Mars" creator Rob Thomas) and recently showed up on "2 Broke Girls" as Caroline's boyfriend. But his "Mars" character is so popular with fans that in addition to the 2014 movie, Hansen is set to portray Dick
in a Web-based spinoff series.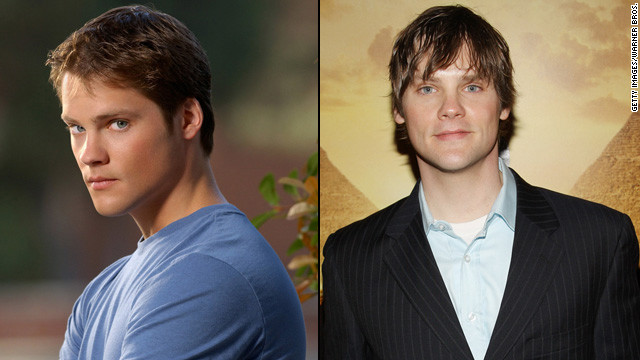 Duncan Kane, Veronica's ex-boyfriend and Lilly's brother, was played by Teddy Dunn, who later appeared in "Jumper" and "CSI: NY."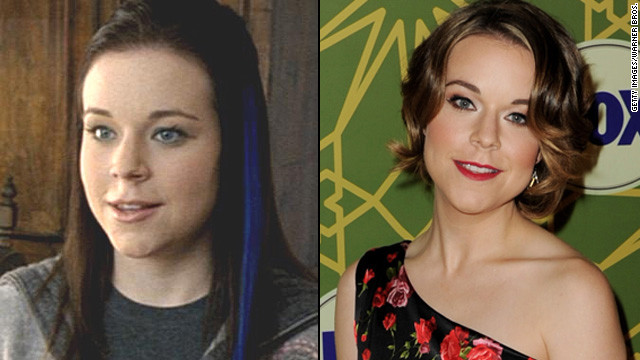 Tina Majorino played Veronica's friend Mac. She has kept busy since with roles on "Big Love," "Bones," "True Blood" and "Grey's Anatomy." She has also reprised her "Napoleon Dynamite" role on the Fox animated series.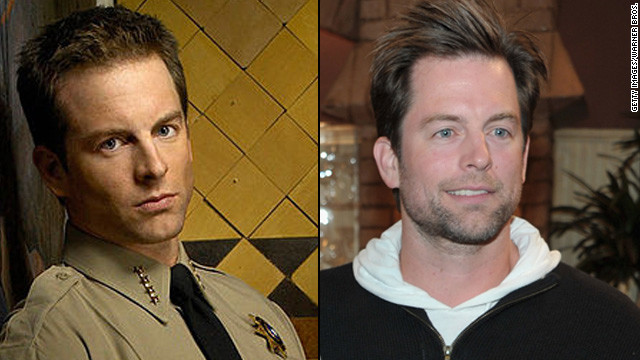 Sheriff Don Lamb was often a thorn in Veronica and Keith Mars' sides during the show's run. Michael Muhney has since portrayed Adam on "The Young and the Restless."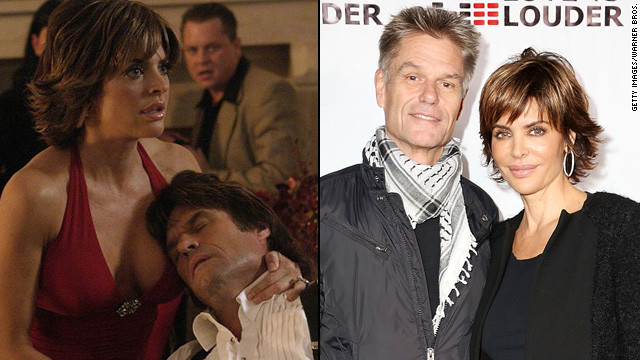 Real life couple Harry Hamlin and Lisa Rinna played Aaron and Lynn Echolls on the show. After "Veronica Mars," Hamlin showed up on "Army Wives," "Mad Men" and "Shameless," while Rinna competed on "Celebrity Apprentice" and "Dancing with the Stars" in addition to her work on "Days of Our Lives."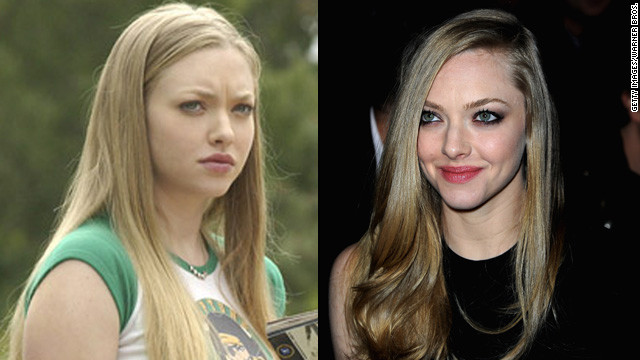 Amanda Seyfried often appeared in flashbacks as Veronica's murdered friend, Lilly Kane, during the show's first season. This role put Seyfried on the map. The "Mean Girls" actress has since starred in films such as "Mamma Mia!" "In Time" and "Les Miserables" before portraying adult film star Linda Lovelace in "Lovelace."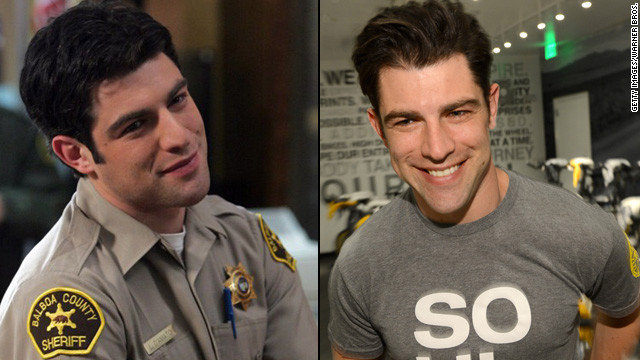 After playing Leo D'Amato, a love interest of Veronica's, Max Greenfield guest-starred on a number of series before hitting it big as Schmidt on "New Girl."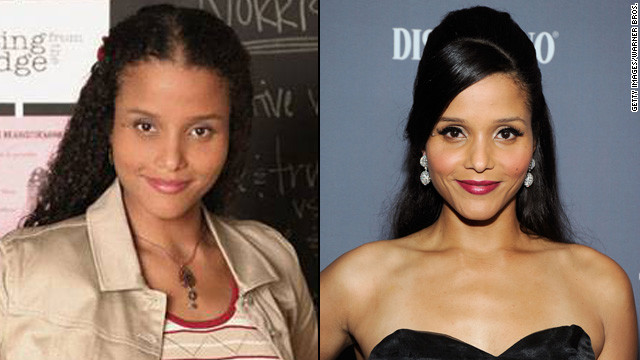 Sydney Tamiia Poitier, daughter of Sidney Poitier, played Veronica's teacher Mallory Dent during the show's first season. She later appeared on the short-lived reboot of "Knight Rider" and in a guest arc on "Private Practice." She is one of the few "Veronica Mars" faces who isn't appearing in the 2014 film.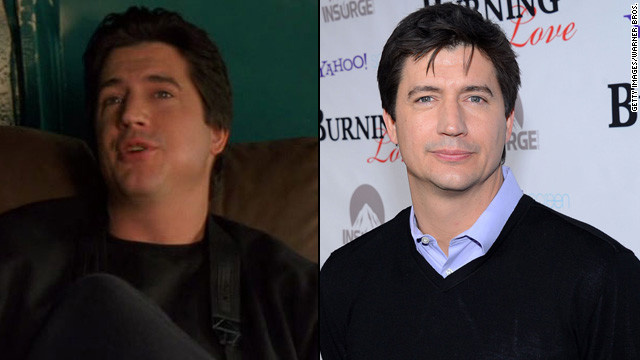 Ken Marino was another actor Rob Thomas brought over to "Party Down." The former Vinnie Van Lowe has also starred on "Childrens Hospital" and had a guest role on the final season of "Eastbound & Down."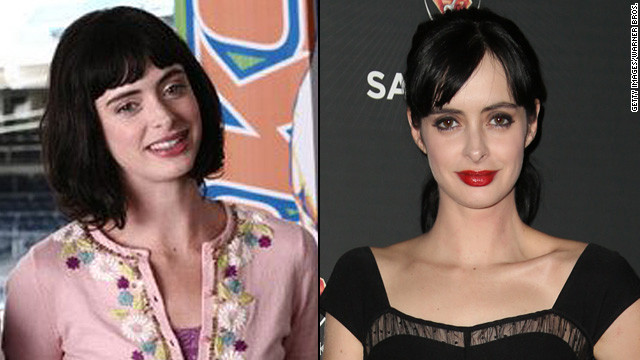 Before playing the title character on ABC's short-lived "Don't Trust the B---- in Apartment 23," Krysten Ritter was Gia Goodman, daughter of baseball team owner Woody Goodman. Before the "B----," she also had memorable turns on "Gilmore Girls" and "Breaking Bad."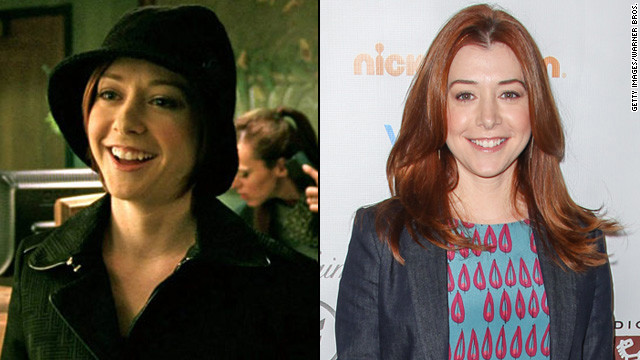 "Buffy the Vampire Slayer's" Alyson Hannigan occasionally showed up as Logan Echolls' sister Trina. She has since starred on "How I Met Your Mother" for nine seasons, and reprised her "American Pie" role in 2012's "American Reunion."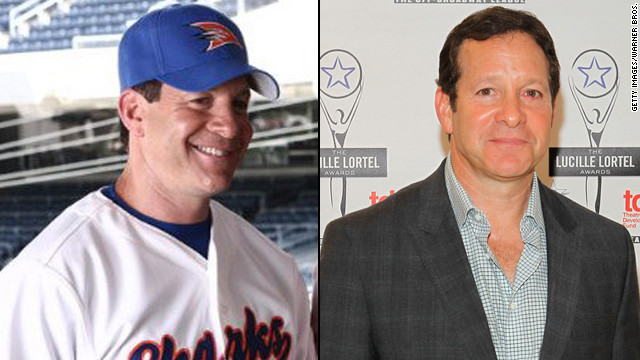 Steve Guttenberg's role as Woody Goodman was something of a departure from many of his affable performances in the past. He has kept busy in movies since then and played a fictional version of himself on "Party Down."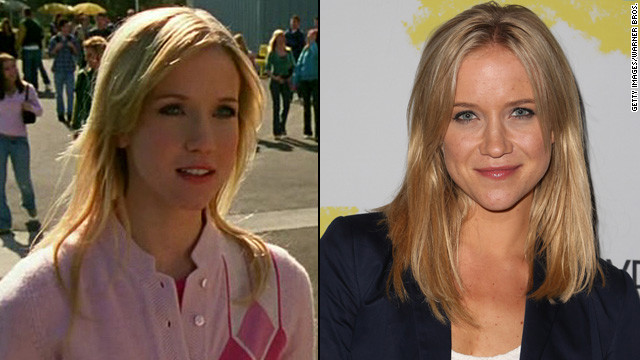 Jessy Schram has been all over the small screen since playing Hannah Griffith. She has starred on "Falling Skies," "Last Resort" and played "Once Upon a Time's" Cinderella.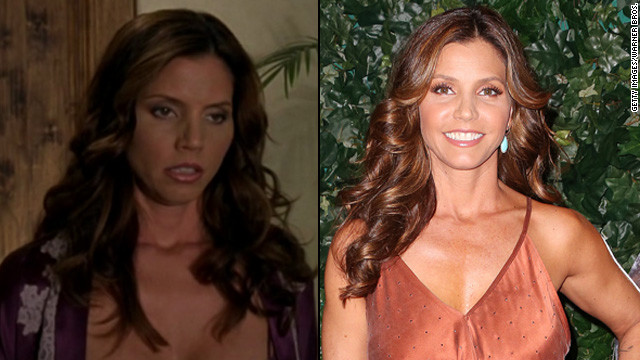 Charisma Carpenter was known to audiences for playing Cordelia on "Buffy the Vampire Slayer" and "Angel" before she became Dick Casablancas' stepmother, Kendall. She has since had recurring roles on ABC Family's now-defunct "Greek" and "The Lying Game."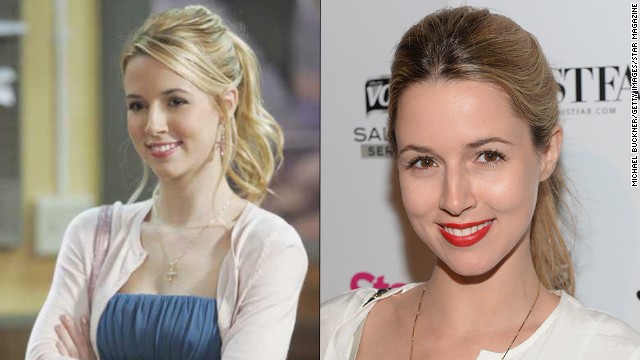 Alona Tal played Meg, one of the wealthy Neptune residents who was actually kind to Veronica -- at least, for a time. Since "Veronica Mars," Tal's acted in TV shows such as "Supernatural" and "Burn Notice" and movies such as 2013's "Broken City."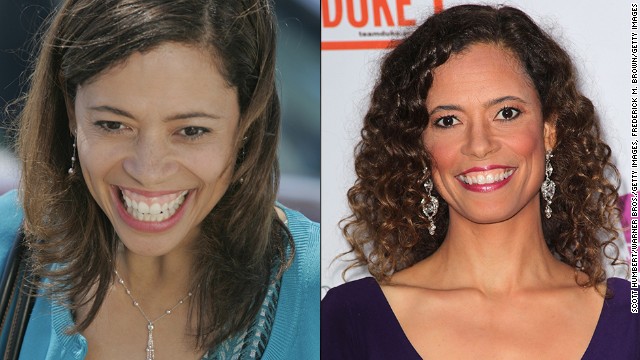 Erica Gimpel played Wallace's mom, Alicia Fennel, who was skeptical of Keith Mars' nonchalance about his daughter's private-eye work on the side. The former "Fame" star also has appeared in "Boston Legal," "The Young and the Restless," "Nikita" and "True Blood."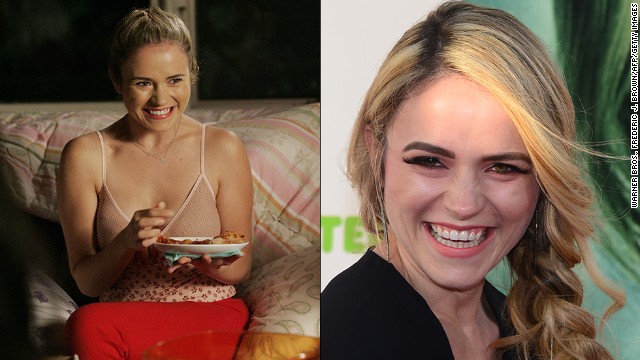 Amanda Noret played the popular girl everyone loved to hate, Madison Sinclair. Noret has acted sparingly since "Veronica Mars" but reprises the role in the new movie.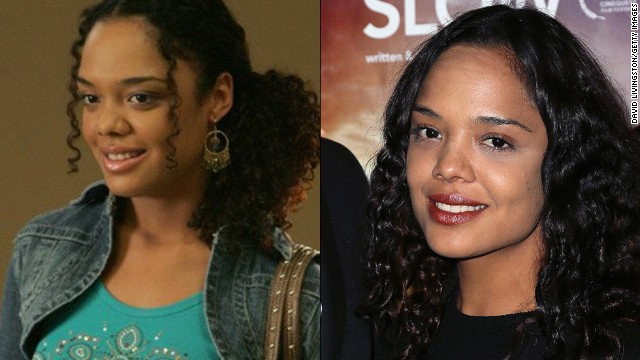 Tessa Thompson's Jackie Cook could earn the most improved award for "Veronica Mars." The character, who dated Veronica's friend Wallace, started out as unlikable, but she quickly transitioned to being one of the gang. Since "Mars," Thompson has had a steady stream of roles, from "Heroes" to the indie favorite "Dear White People" (2014).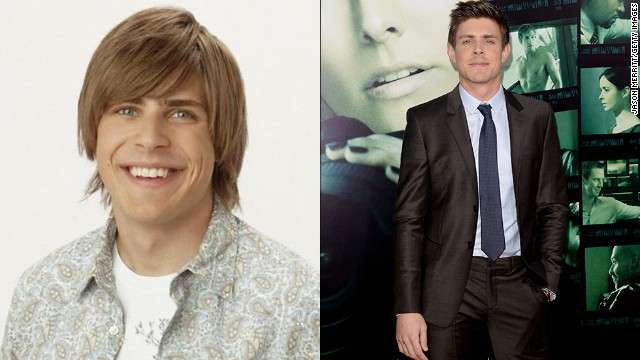 Those on Team Piz will always adore Chris Lowell, who played the good, stable boyfriend to Logan's hotheaded bad boy. Since "Mars," Lowell has appeared in hit films such as "Up in the Air" and "The Help" as well as on TV in "Private Practice."
The "Veronica Mars" movie opens Friday
The love triangle was a a central plot of the show
Creator says he would love a Netflix or Amazon reboot of the series
(CNN) -- One thing fans of the TV series "Veronica Mars" -- sometimes called "marshmallows" -- hope to see in the movie "Veronica Mars" is a resolution to the ongoing debate: Team Logan or Team Piz?
When last we left the young detective, it seemed Veronica had finally settled down with Piz -- something that still seems to be the case in the trailer for the movie, which was funded entirely by legions of devoted fans.
"I know people were pissed off the way it did end, mostly because it was unknown," Jason Dohring (Logan) told CNN Thursday at the PaleyFest event for "Veronica Mars," out this weekend.
"We give it some resolution in the film, but playing it back and forth is what makes the drama in the show. "
Logan was never supposed to be coupled with Veronica originally, show creator Rob Thomas revealed at the PaleyFest panel. But he grew on the writers when they saw Dohring's chemistry with star Kristen Bell.
That chemistry came back right away when he did his first scene with Bell on set, Dohring told CNN.
"I think Kristen is amazing, and when she smiles at me I kind of go, 'holy s--- what do I do?' I smile back, and it just comes right back."
Meanwhile, Chris Lowell offered "Team Piz" fans this hint about his character's chances of being the one to end up with Veronica.
"I think Rob likes to not put a period on the end of every sentence when he finishes something," he said. "The show ended on a cliffhanger note. I believe in a way he did a similar thing here."
Thomas said the resolution might still be debated in fan circles even after they see the movie.
"I think that fans will understand why Veronica makes the decisions she makes," he said.
"It's a fun predicament to put Veronica in -- will she go with her good sense or her passions?"
One thing Thomas did make clear is that he made the final call on how things ended up.
Five ways the show made its mark on TV
"It was not up for a vote. Certainly I had a way I wanted it to go and that's how it went, but we'll let the fans decide if they're happy with how it ended up."
Of course, none of this would have been possible without the crowdfunding from Kickstarter, which gave the movie its budget of well over $5 million.
"It's been a roller coaster ride for me in terms of hope," he said.
"There were moments where I felt optimistic and bullish about our chances, and others where I felt so low, I thought it wouldn't happen. Kristen Bell has this confidence and optimism that kept it going. It was like a mini-miracle when it came together."
Thomas thinks this could potentially be something we see more and more, especially when it comes to Warner Bros., the studio that owns "Veronica Mars" and gave Thomas the opportunity to try crowdfunding. (Warner Bros. Pictures is owned by Time Warner, which also owns CNN.)
"The next few weeks will tell. If the movie makes money then I think there's an opportunity for more movies like ours to be made," he said.
"If we find this model that can support $5 or $10 million, I think [Warner Bros.] would be thrilled, and I'd be proud if we got more $5 to 10 million movies [based on existing series or properties] because of this."
So might we get more "Veronica Mars" after this? There's already a CW Web series based on Ryan Hansen's character Dick Casablancas set to shoot in July.
Thomas told the fans at PaleyFest that the idea of a Netflix or Amazon season of "Veronica Mars" excites him to no end.
"I would love to be able to do the R-rated version of 'Veronica Mars.' I would love to tell some darker stories."
In the meantime, fans can hope that Thomas' TV adaptation of the comic book "iZombie" starring Rose McIver ("Once Upon a Time," "Masters of Sex") gets picked up by the CW.
"They said they wanted a kick-ass female centric show like 'Buffy' and 'Veronica,' and I think it's a fun show in that vein," he told CNN.
"I think we jump off the comic book [storylines] quite a bit, but we keep the basic idea that our young female zombies have to eat brains to survive, and she gets the memories of the people whose brains she's consuming."
Well, we can see one big difference right away. So not just "Veronica Mars" fans but clearly, "Walking Dead" fans might want to check it out, as well.