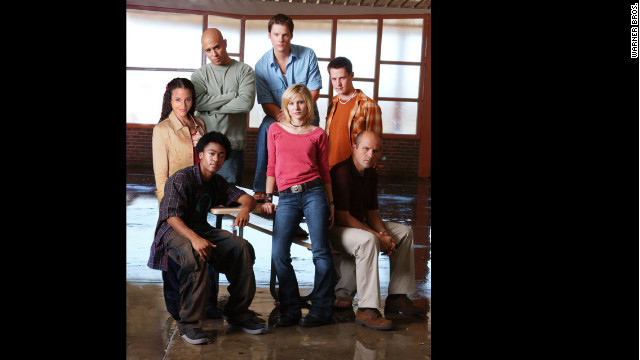 A long time ago, we used to be fans of a UPN/The CW show called "Veronica Mars." With the movie version, kickstarted by the series' diehard supporters, arriving in theaters March 14, we thought it was time to catch up with where the cast is now: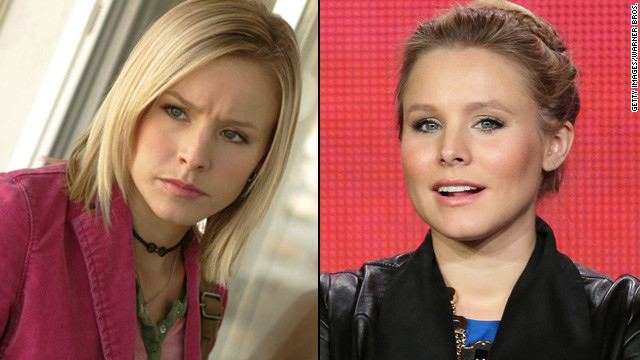 Since playing series star Veronica Mars, Kristen Bell has appeared in TV shows like "Heroes" and "House of Lies," along with lending her voice to "Gossip Girl" for six seasons. On the big screen she had a standout role in "Forgetting Sarah Marshall," and earned her first major blockbuster with the animated movie "Frozen."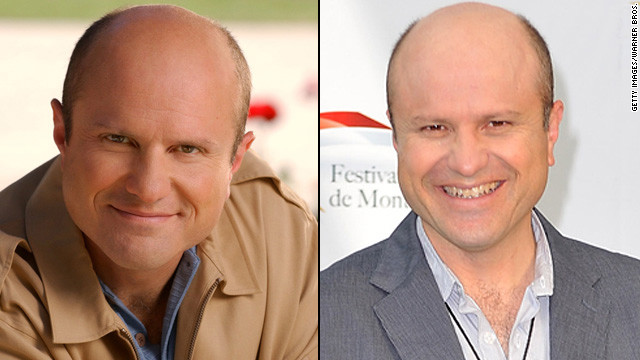 As Veronica's father, Keith, Enrico Colantoni was a fan favorite. Since then, he's starred on the recently canceled "Flashpoint" and shown up on "Person of Interest."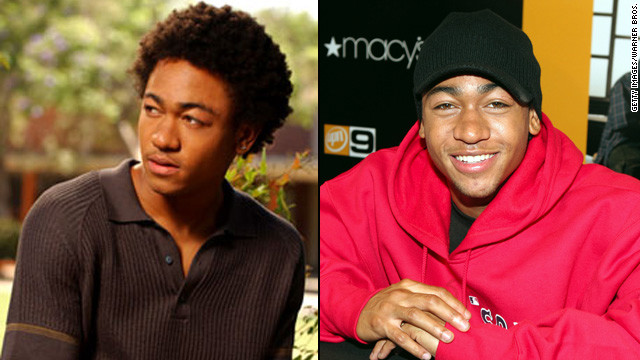 Wallace, the Watson to Veronica's Sherlock, was always there to help his friend out of a jam. Percy Daggs III has made appearances on series such as "Southland" and recently had a major role in the film "In the Hive."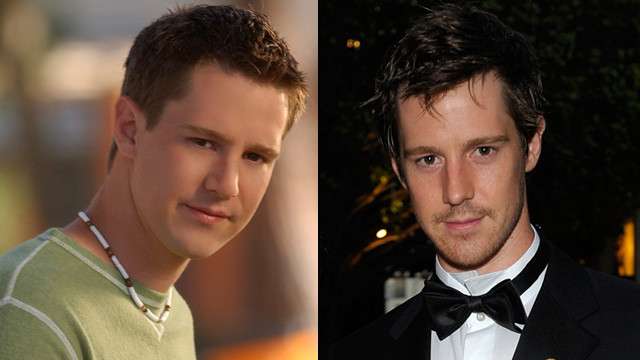 Since his role as Veronica's troubled on-again/off-again boyfriend Logan, Jason Dohring starred in another short-lived series, "Moonlight," took a recurring role on Sarah Michelle Gellar's "Ringer" and guest-starred in The CW's "The Tomorrow People."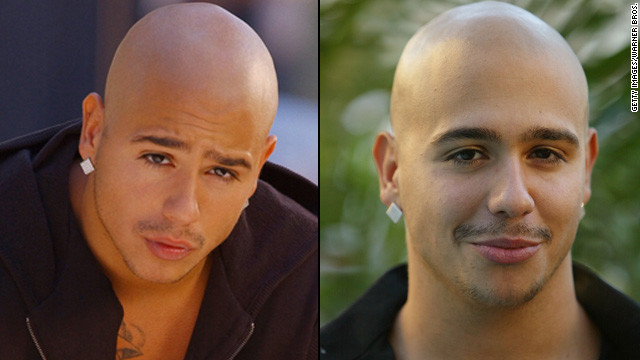 Weevil was a constant in Veronica's life, and always in and out of trouble. Francis Capra has since popped up across the dial on shows such as "Heroes," "Sons of Anarchy" and "Touch."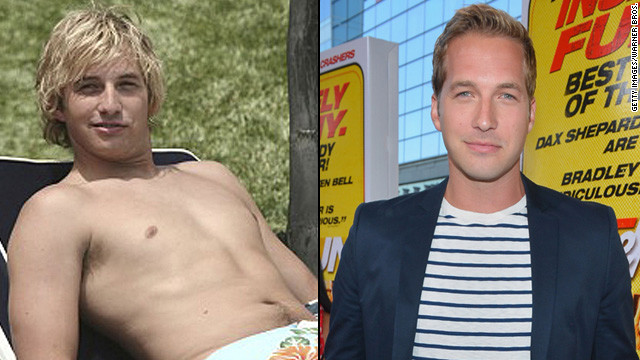 Dick Casablancas is one of the more memorable "Veronica Mars" characters, which has undoubtedly helped Ryan Hansen's career. He has since starred on "Party Down" (also from "Mars" creator Rob Thomas) and recently showed up on "2 Broke Girls" as Caroline's boyfriend. But his "Mars" character is so popular with fans that in addition to the 2014 movie, Hansen is set to portray Dick
in a Web-based spinoff series.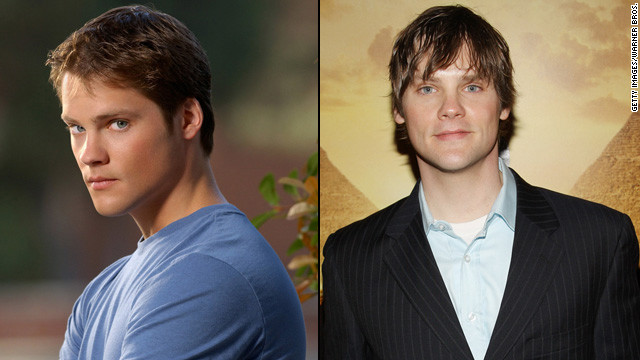 Duncan Kane, Veronica's ex-boyfriend and Lilly's brother, was played by Teddy Dunn, who later appeared in "Jumper" and "CSI: NY."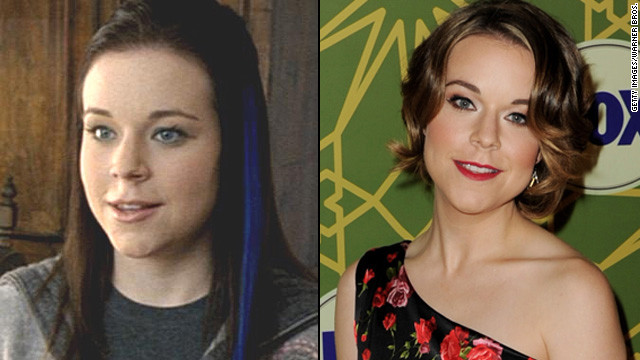 Tina Majorino played Veronica's friend Mac. She has kept busy since with roles on "Big Love," "Bones," "True Blood" and "Grey's Anatomy." She has also reprised her "Napoleon Dynamite" role on the Fox animated series.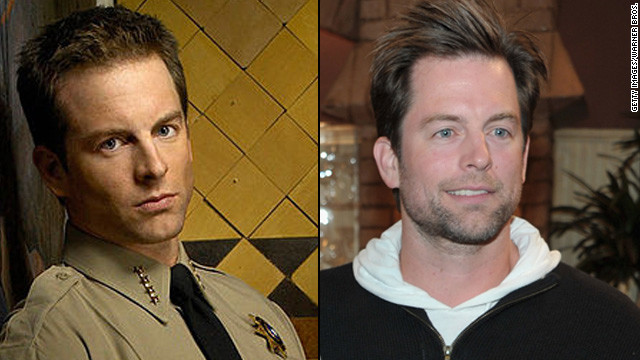 Sheriff Don Lamb was often a thorn in Veronica and Keith Mars' sides during the show's run. Michael Muhney has since portrayed Adam on "The Young and the Restless."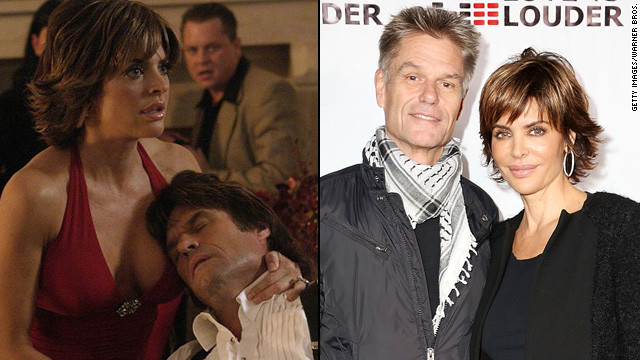 Real life couple Harry Hamlin and Lisa Rinna played Aaron and Lynn Echolls on the show. After "Veronica Mars," Hamlin showed up on "Army Wives," "Mad Men" and "Shameless," while Rinna competed on "Celebrity Apprentice" and "Dancing with the Stars" in addition to her work on "Days of Our Lives."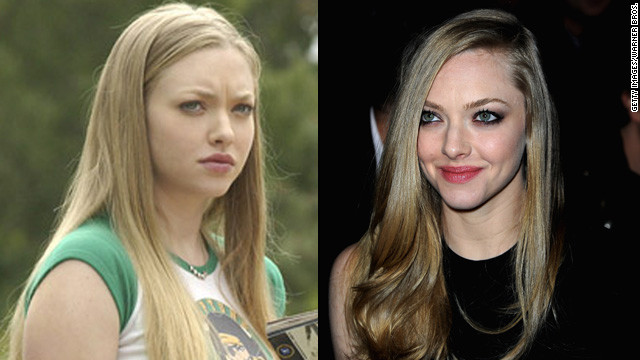 Amanda Seyfried often appeared in flashbacks as Veronica's murdered friend, Lilly Kane, during the show's first season. This role put Seyfried on the map. The "Mean Girls" actress has since starred in films such as "Mamma Mia!" "In Time" and "Les Miserables" before portraying adult film star Linda Lovelace in "Lovelace."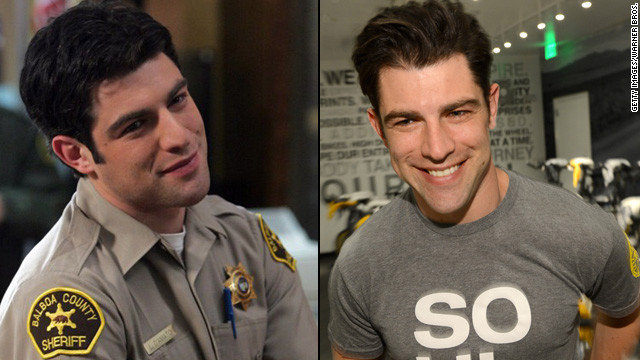 After playing Leo D'Amato, a love interest of Veronica's, Max Greenfield guest-starred on a number of series before hitting it big as Schmidt on "New Girl."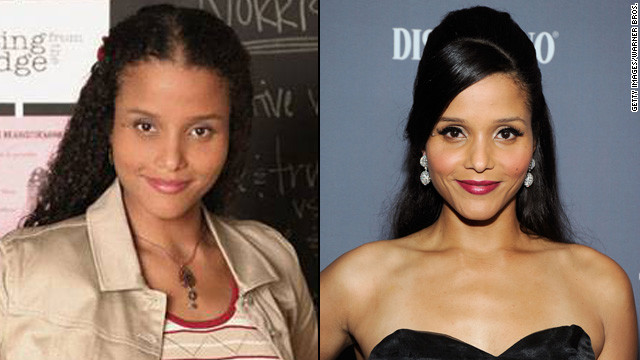 Sydney Tamiia Poitier, daughter of Sidney Poitier, played Veronica's teacher Mallory Dent during the show's first season. She later appeared on the short-lived reboot of "Knight Rider" and in a guest arc on "Private Practice." She is one of the few "Veronica Mars" faces who isn't appearing in the 2014 film.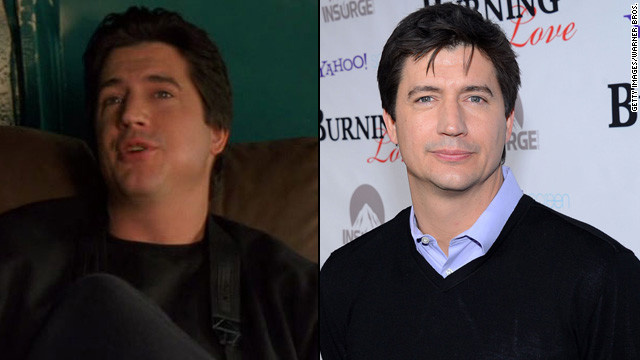 Ken Marino was another actor Rob Thomas brought over to "Party Down." The former Vinnie Van Lowe has also starred on "Childrens Hospital" and had a guest role on the final season of "Eastbound & Down."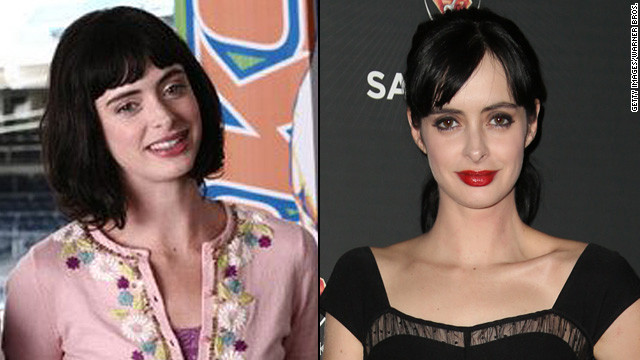 Before playing the title character on ABC's short-lived "Don't Trust the B---- in Apartment 23," Krysten Ritter was Gia Goodman, daughter of baseball team owner Woody Goodman. Before the "B----," she also had memorable turns on "Gilmore Girls" and "Breaking Bad."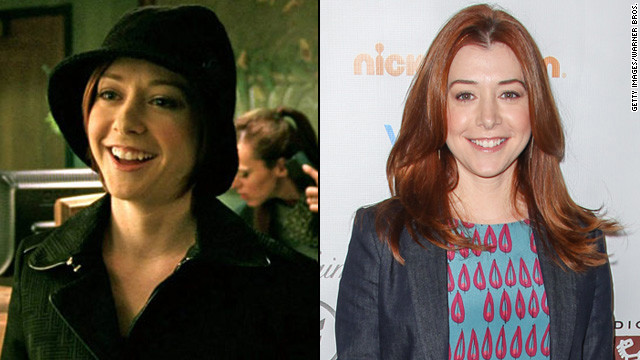 "Buffy the Vampire Slayer's" Alyson Hannigan occasionally showed up as Logan Echolls' sister Trina. She has since starred on "How I Met Your Mother" for nine seasons, and reprised her "American Pie" role in 2012's "American Reunion."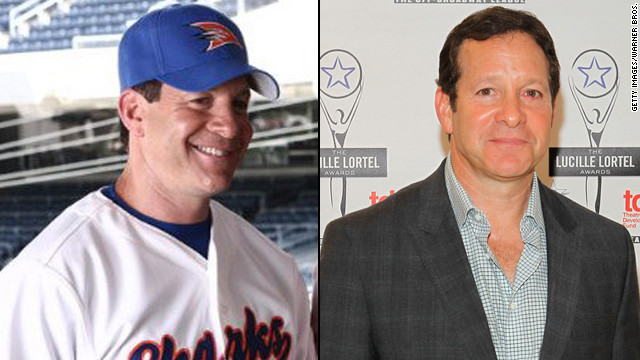 Steve Guttenberg's role as Woody Goodman was something of a departure from many of his affable performances in the past. He has kept busy in movies since then and played a fictional version of himself on "Party Down."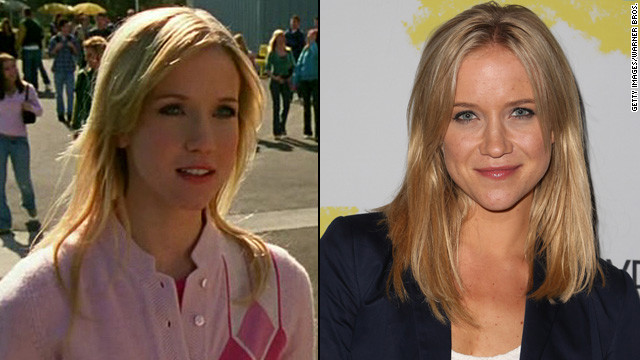 Jessy Schram has been all over the small screen since playing Hannah Griffith. She has starred on "Falling Skies," "Last Resort" and played "Once Upon a Time's" Cinderella.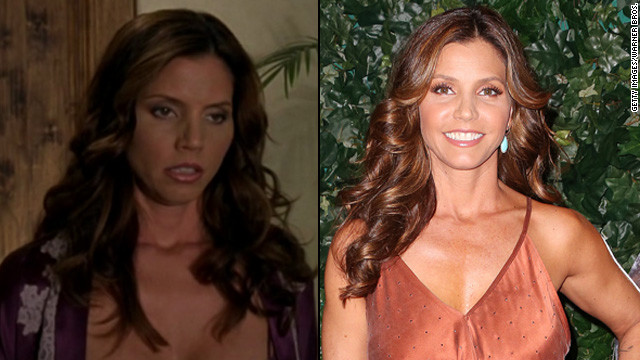 Charisma Carpenter was known to audiences for playing Cordelia on "Buffy the Vampire Slayer" and "Angel" before she became Dick Casablancas' stepmother Kendall. She has since had recurring roles on ABC Family's now defunct "Greek" and "The Lying Game."
"Veronica Mars" was a teen drama that ran from 2004 to 2007
It starred Kristen Bell as a teen detective out to find her best friend's murderer
The show was so distinctive and beloved that fans have resuscitated it for a movie
Bell: "There is a role model here that I care about"
(CNN) -- Ten years before comic book heroes dominated box office real estate, there was a small-screen superhero named Veronica Mars.
She didn't have the strength and speed (or technology, for that matter) of the caped fantasies that we now see with regularity at the movies, but she did have capabilities that made her heroic in the eyes of teens and adults who craved a young, female character with intelligence, wit and, most of all, confidence.
Created by Rob Thomas, "Veronica Mars" was introduced in 2004, starring Kristen Bell ("Frozen") as Veronica, a high school student living in fictional Neptune, California, who went from popular to outcast after the murder of her very wealthy best friend (played by Amanda Seyfried). Veronica was determined to find out who committed the crime to the point of ostracizing herself, which wasn't hard to do after her father was raked over the coals for pinning the murder on the wrong guy.
Fairly typical mystery series stuff, right? Yet the real beauty of the show was never in Veronica's search or the cases she cracked along the way; it was in her total embrace of her outsider status and her refusal to be treated differently because of it. Life could suck, and many unfair things happened to Veronica and her friends, but she always rebounded with spunk and smarts.
"Other girls on television, like Buffy (on 'Buffy the Vampire Slayer') or 'Alias,' they could literally kick a**," creator Thomas recently said. "I felt like Veronica's superpower could be that she just doesn't give a s*** what people think about her."
That attitude has gone a long, long way. While "Veronica Mars" the TV series was a cult hit that wound up canceled after three seasons, those who did watch were so devoted to the character and her multicultural, multiclass beach town that they single-handedly got a film version off the ground via Kickstarter.
CNN Money: Will 'Veronica Mars' be a hit?
For those who never got into the teen drama, the idea of a fan base strong enough to drum up $2 million in less than 12 hours to resurrect a TV character was nothing short of insane. But that would be underestimating the world Thomas and his crew created.
"Veronica was the best friend I would beg not to go to Europe," Bell told Entertainment Weekly in a February issue. The actress, 33, reprises her role in the film version, which sees Veronica returning to Neptune to solve a murder case that involves her ex-boyfriend Logan (Jason Dohring).
"I feel so much responsibility to the girls that this show affected," Bell went on. "There is a role model here that I care about. I think when you get that amount of love from a fan base, you would be an a**hole not to give it back."
Those who supported reuniting the "Veronica Mars" team on film -- and it does reunite everyone, from main characters to actors who had guest arcs -- are getting that love returned on March 14, when "Veronica Mars" the movie will debut in theaters and as Video On Demand.
It's still up in the air whether Veronica will have better luck as a big-screen hero than she did on TV, and can draw in a larger audience this time around. Yet even if "Mars" doesn't find much life at the theaters, Thomas, Bell and company can rest easy knowing they've already left an indelible mark on pop culture. Here are five ways they did:
1. It featured a smart, young, kick-a** heroine.
When "Veronica Mars" debuted, it arrived in a TV landscape populated by soapy teen dramas like "The O.C." and "One Tree Hill," and reality series like "America's Next Top Model."
"Buffy the Vampire Slayer" had staked her last vamp the year before, and the best place to find women who weren't presented as being one-dimensionally focused on looks or their romantic lives -- or damaged and in need of being rescued -- was in prime time, with shows like "Charmed" (about a trio of sister witches) and "Alias" (about a take-no-prisoners international spy).
But "Mars" was the place to go if you wanted a character who felt like a teen girl you would actually meet in high school, albeit one who had way better one-liners and better time management skills. (This was a character with the caseload of a working private investigator who was still dead serious about her homework.)
Fearless, focused and funny, she made individualism look so much better than fitting in.
2. It featured a strictly platonic relationship.
The TV trope of an opposite sex friendship is so well-worn that we know as soon as we see a pair of male and female buds that there will be something more eventually.
But on "Veronica Mars," the plot refreshingly never went there. One of Veronica's closest friends is a guy named Wallace Fennel (Percy Daggs III), a companion whose shoulder she can cry on and whom she would readily help out in a jam, but with whom she's an equal, not a romantic interest. For once, the teens who tuned in were shown that yes, a nonsexual friendship between men and women can work.
3. It had a strong father-daughter relationship.
After "Mars" fans kicked in the funds needed to launch a "Veronica Mars" movie, their collective breath was held until stars like Enrico Colantoni were a sure deal. As Keith Mars, Veronica's dad, Colantoni was the older, wiser heart of the series. He wasn't always the best parent but he was a realistic one, and his relationship with Veronica was the foundation of the show. When everything else came crashing down around her, Veronica always had her dad -- the sort of comforting story that you don't see in a lot of teen TV, where the parents are often worse off than their kids.
4. It proved that teen dramas could thoughtfully deal with tough issues.
From rape to class tensions, bullying to predatory older men, "Veronica Mars" had an endless supply of plot lines that wouldn't be out of place on an after-school special. What saved the series wasn't its commitment to talking about complex problems but the way in which they were talked about. The script brought real issues into a fictional world, and still made them relatable.
The topic of race, for example, wasn't danced around; it could crop up in a natural exchange between characters. The subject of classism was virtually the backbone of the entire series, as much of the plot's tension revolved around the wealthy kids who came from a rich ZIP code and the have-nots they shunned.
5. It showed that nothing ever really dies in Hollywood.
By industry logic, this show should have fallen to the wayside and enjoyed a life only on fan sites and in DVD sales of its three seasons. But thanks to the on-demand era we now live in, where Netflix can craft an entire series based on what its users want most, "Veronica Mars" and its fervent fan base have proven that anything can have a second life.