(CNN) -- Billy Ray Cyrus and his wife Tish are ending their 19-year marriage, a statement from the singer's publicist said Thursday.
"This is a personal matter, and we are doing what is in the best interest of our family. We ask that you respect our privacy at this time," Billy Ray Cyrus said.
The "Achy Breaky Heart" singer and his wife had separated in October 2010 before he announced on "The View" that they were reconciling.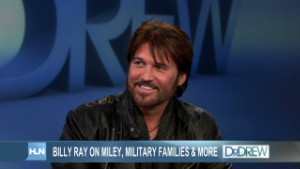 2012: Billy Ray Cyrus surprises troops
"I wanted to put my family back together," he said at the time, adding that they were "communicating with each other" in a way they hadn't before. "Things are really the best they've ever been."
The couple has five children, including Miley Cyrus.
She tweeted Thursday: "@billyraycyrus since your text and email obviously aren't working would you like to talk like this?"