'Reality Steve' creator announced he took down Bachelor Pad spoilers
'Bachelor' production co. reportedly told Carbone he had breached their agreement
Carbone has had a long-standing relationship with Season 9's Erica Rose
(EW.com) -- The creator of the Reality Steve website today said he has yanked all Bachelor Pad spoilers from his fan site.
Steve Carbone wrote that he was "informed by the lawyers for the production company of the Bachelor franchise that they believed a breach had occurred in the agreement I signed," a reference to his recent settlement with Warner Bros.-owned NZK Prods and Alternative TV. (The studio sued Carbone in December for soliciting information from The Bachelor cast and crew).
EW.com: Chris Harrison blogs 'The Bachelorette' episode 5
Carbone believes the newest threats came after Bachelor creator Mike Fleiss learned of Carbone's long-standing relationship with season 9 contestant Erica Rose.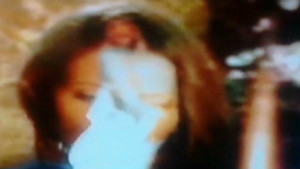 Woman watches 'Bachelor,' sees Jesus
Carbone claims that his relationship with Rose was based on "non-Bachelor/ette/Pad related stuff, and someone that, up until recently, I thought was a good friend. Boy was I wrong."
EW.com: 'The Bachelorette' recap: Marionettes ... with children
"She turned over a few of my texts — taken out of context — to the producers of the show, which led to the barrage of tweets from Fleiss and a demand letter from lawyers for the production company of the Bachelor franchise," Carbone wrote. "In their letter, they stated that they wanted me to do two things. No. 1. Take down all Bachelor Pad spoilers that I'd already posted or were about to post about this season. No. 2, pay a fine."
Carbone says he did both, but it will "NOT prevent me from spoiling the finale of this season that they go back to film later this month, nor future Bachelor or Bachelorette seasons. It's just that because communications continued with Erica Rose which they feel was a breach of the agreement that I signed, even though I don't, it's smarter to just do what they say in this instance and chalk it up to a lesson learned."
Rose tweeted this response: "I was just doing what I needed to do to protect myself legally. I wish that it did not have to happen because we were friends."
See the full article at EW.com.
CLICK HERE to Try 2 RISK FREE issues of Entertainment Weekly
© 2011 Entertainment Weekly and Time Inc. All rights reserved.