"I had a long and productive meeting today with Mrs. Jackson," her lawyer says
He promises to make public more details about Katherine Jackson on Friday
A judge suspended her as guardian of Michael Jackson's children on Wednesday
"I'm really angry and hurt," Prince Jackson tweets
Los Angeles (CNN) -- Katherine Jackson's lawyer met with her Thursday evening for the first time since her Arizona trip that led to her losing custody of Michael Jackson's children.
The 82-year-old Jackson family matriarch even found humor in some of the speculation about her health that emerged in the past week, the attorney, Perry Sanders, told CNN.
"I had a long and productive meeting today with Mrs. Jackson," Sanders said. "I am pleased to report that she is fine and she laughed at the widely publicized report that she had suffered a stroke."
A letter signed by several of her children accusing executors of her estate of abusing her referred to a "mini-stroke," which her lawyer said never happened.
Sanders, who promised to make public more details Friday, had previously said once he met with Jackson he would file a petition to restore her guardianship of Michael Jackson's children: Prince, 15; Paris, 14; and Prince Michael II, 10, who's also known as Blanket.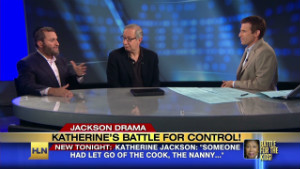 Katherine Jackson's reappearance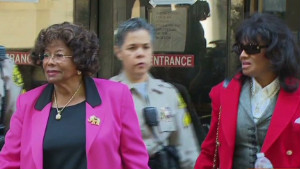 Jackson atty: Gigantic misunderstanding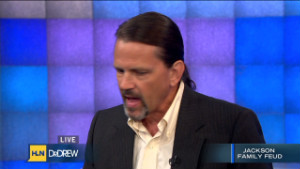 Conrad Murray invites MJ's mom to jail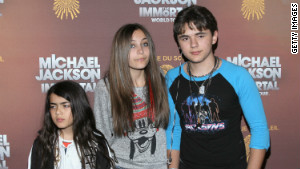 Kids forgotten in Jackson family feud?
A judge suspended Katherine Jackson as their guardian Wednesday because of her absence, which her own lawyers suggested might have been against her will. TJ Jackson, the 34-year-old son of Tito Jackson, was named temporary guardian.
Janet, Jermaine, Randy and Rebbie Jackson teamed up to take their mother to a spa near Tucson, Arizona, on July 15, later saying it was under a doctor's orders.
Michael Jackson's three children, who have been in their grandmother's custody since their father's death three years ago, became upset after several days of not hearing from her. Critical tweets have flowed from Paris for days, but her older and usually less outspoken brother was heard Thursday.
Prince criticized his famous aunts and uncles on Twitter, saying they had taken his grandmother away and kept her out of touch for 10 days.
"I'm really angry and hurt," he tweeted just hours after his grandmother returned to her Calabasas, California, home early Thursday.
"Although I am happy my grandma was returned, after speaking with her I realized how misguided and how badly she was lied to," Prince tweeted.
His Twitter posts included a photo of his cell phone screen, which he said showed "a group chat I had started to several family members. This group text message I had started was replied to but they didn't know that I could see the responses. For this whole time, they denied us contact to our grandmother."
The image appeared to show Prince sending a text to aunts Rebbie and Janet Jackson: "This is enough so I am texting you for the simple fact that WE DEMAND TO SPEAK TO MY GRANDMA NOW!!!"
The reply, apparently from Janet Jackson, was: "Don't let them pls."
The text exchange came three hours after Janet Jackson was seen on security camera video apparently attempting to take Paris Jackson's cell phone away in the driveway of Katherine Jackson's home. Janet Jackson's representative did not immediately reply to CNN's request for comment.
Prince's Twitter posting referred to words of caution from his father.
"As long as I can remember my dad had repeatedly warned me of certain people and their ways," he tweeted.
The tweet concluded, "If you continue with your lies I will continue with the truth." It was signed "Michael Jackson Jr."
The tweets mysteriously disappeared several hours later, replaced with a message disavowing them. That message subsequently vanished and was replaced by another saying Prince didn't know if his account had been "hacked."
He then reposted the original message about his grandmother and the image of the text exchange.
Before Katherine Jackson began the long drive back to California on Wednesday, she appeared on camera and read a statement to ABC News.
As her children Rebbie, Jermaine and Janet stood behind her, she read from a yellow notepad:
"I am devastated that while I've been away ... my grandchildren have been taken away from me, and I'm coming home to see about that," Jackson said. The network was not allowed to ask her any questions.
At a hearing Wednesday, Katherine Jackson attorney Sandra Ribera told Los Angeles County Superior Court Judge Mitchell Beckloff that there was reason to believe Jackson had been held against her will.
Beckloff suspended her as the children's custodian because she may be "prevented from acting as a guardian because of the acts of third parties."
In her statement, Katherine Jackson disputed the judge's findings.
"I am here today to let everybody know that I am fine and I am here with my children, and my children would never do a thing to me like that, holding me against my will. It's very stupid for people to think that," she said.