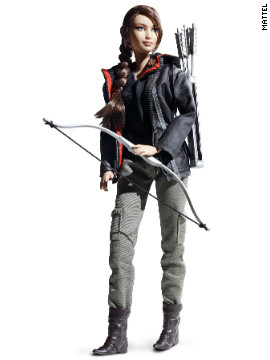 "The Hunger Games'" Katniss Everdeen is the latest pop culture heroine to get the plastic treatment.
The doll
-- sporting Everdeen's signature braid, mockingjay pin and bow and arrows -- was released on Monday, and will be available come August. Click through to see other Barbie dolls inspired by popular movies and TV series.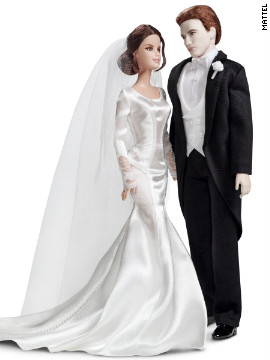 "Twilight" has inspired quite a few Barbie dolls since 2009, shortly after the first film's November 2008 debut. The most recent installment, "Breaking Dawn -- Part 1," called for a wedding-ready Edward and Bella, who dons a miniature version of the Carolina Herrara gown Kristen Stewart wore in the film.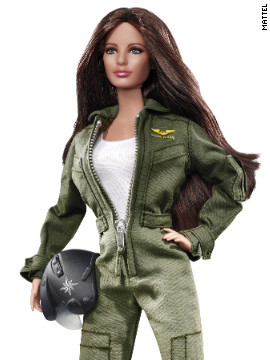 Blake Lively's portrayal of Carol Ferris in "Green Lantern" spawned a Barbie version of the test pilot in 2011. Like the character, the doll has long brown hair and wears a green flight suit.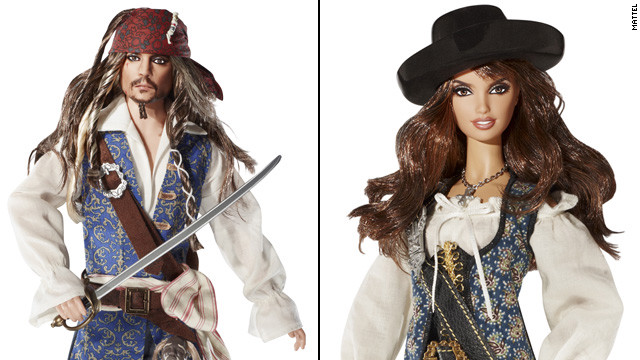 Captain Jack Sparrow has been around since "The Curse of the Black Pearl," but it wasn't until the 2011 release of "Pirates of the Caribbean: On Stranger Tides" that Johnny Depp's character became Barbie-fied. Fellow pirate Angelica (Penélope Cruz) also found a place at Mattel.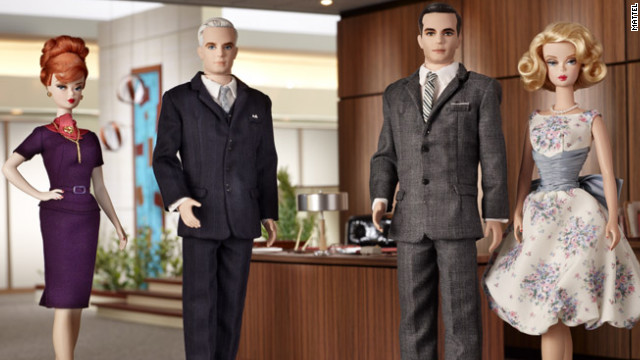 Clad in their "Mad Men" '60s-finest, Joan Holloway, Roger Sterling and Don and Betty Draper joined the Mattel family in 2010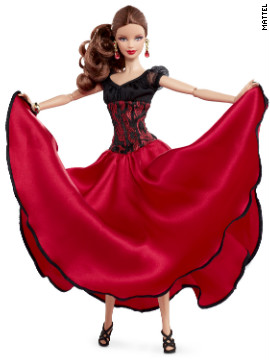 The paso doble isn't the only genre on "Dancing with the Stars" to inspire a doll. There are also samba and waltz dolls.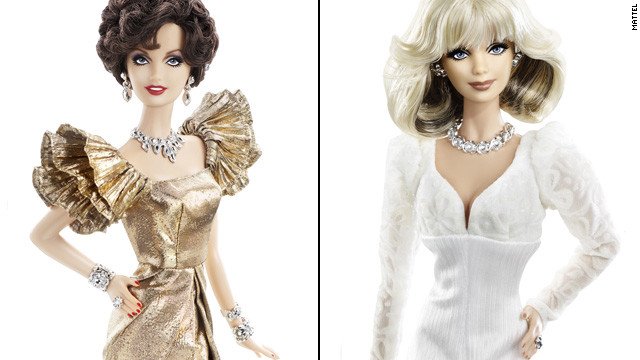 In honor of the 30th anniversary of "Dynasty," Mattel released Alexis (Joan Collins) and Krystle (Linda Evans) Barbies. Drama sold separately.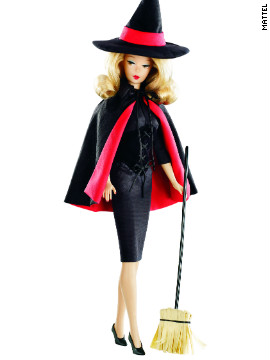 The "Bewitched" Barbie doll might not be able to wriggle her nose, but she sure looks a lot like Samantha Stephens (Elizabeth Montgomery).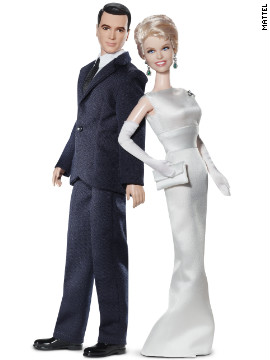 Brad Allen (Rock Hudson) and Jan Morrow's (Doris Day) "Pillow Talk" Barbies are dressed to the nines.