Bobbi Kristina Brown was born in 1993 to Whitney Houston and Bobby Brown
Brown and her mother performed together on national TV in 2009
Brown said previously on Twitter that her mother was phenomenal
Los Angeles (CNN) -- As the world was grieving and looking for answers in the death of Whitney Houston, Houston's 18-year-old daughter, Bobbi Kristina, was taken to a Los Angeles hospital, police said.
Beverly Hills police said Sunday the teen was taken to Cedars-Sinai Medical Center at about 11:15 a.m. Her condition was not thought to be life-threatening, authorities said.
No further information was immediately available.
Bobbi Kristina Brown was born in 1993, during Houston's marriage to R&B singer Bobby Brown, which ended in divorce in 2007.
The 18-year-old daughter of music royalty became publicly known during the mid-2000s reality show "Being Bobby Brown," where she frequently appeared alongside her parents and often had a front-row seat to their marital fireworks.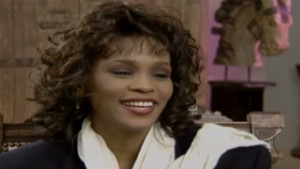 1995: Whitney's message to her daughter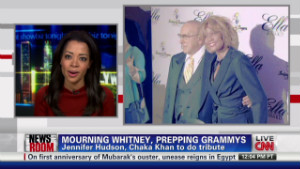 Brown, Houston family react to death
Houston once said of her only child, "She encourages me and inspires me. When I look at her eyes and I see myself, I go, 'Okay. I can do this. I can do this.'"
Mother and daughter even performed together on national TV in 2009, when the two sang "Your Love Is My Love" in Central Park on ABC's "Good Morning America."
Bobbi Kristina Brown proved she could do it on her own when she posted a video on Twitter of her singing Adele's "Someone Like You" last September. So far the video has been viewed more than 100,000 times on YouTube.
Bobbi Kristina Brown has previously given insight into her relationship with her mother, stating on Twitter, "I love my family so much ... I'm so thankful for (my mother). Thank you so much lord for blessing me with an Phenomenal family and incredibly phenomenal mother."
HLNtv.com's Jonathan Anker contributed to this report.