The band says incident was caused by an intense wind
Documents reveal differing accounts of what happened before the August 2011 stage collapse
State fair officials have paid a fine levied by a workplace safety board
CNN affiliate WRTV has more on the story.
(CNN) -- Country duo Sugarland has denied negligence claims against it, responding to a lawsuit by saying that a fatal stage collapse last year at an Indiana State Fair was "a true accident, or act of God."
Several families of victims from the August incident have filed a lawsuit against Sugarland, contending it was negligent in the stage collapse that left seven people dead and more than 40 injured.
The incident occurred after a storm toppled scaffolding just as the country band was about to take the stage.
In its response, Sugarland contended that the incident was caused by a "gust of wind of unprecedented intensity," according to court documents obtained by CNN affiliate WRTV.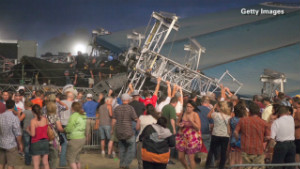 Sugarland not fined for stage collapse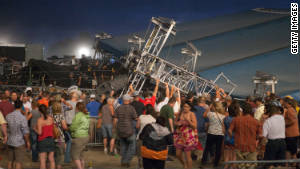 Police tapes detail stage collapse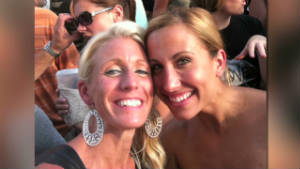 Sugarland concert helps heal wounds
The band also said "they had nothing to do with the construction of the venue" and did not have the final say if the show should happen or not.
Earlier this month, Indiana State Fair Commission paid a $6,300 fine imposed after state workplace safety regulators concluded the fair failed to conduct an adequate safety evaluation at the fairgrounds.
Also the Indiana Department of Labor has announced penalties totaling $80,800 in the incident, saying various companies and the state fair itself failed to comply with safety precautions.
Court and state documents reveal differing accounts of what happened.
In an affidavit from a lawsuit against one company, the fair's executive director says she twice sent the show's promoter to talk to Sugarland in an effort to delay the show.
Twice the answer came back -- we want to go on, according to the deposition by Cynthia Hoye, the executive director of the state fair, according to the court filing.
But in a separate document contained in a state report on the incident, Sugarland tour manager Helen Rollins said no one asked the band to delay its set.
The lawsuit, filed last November, seeks unspecified damages, WRTV reported.