Elizabeth Kemp has served as mentor to many acting students
Kemp sees her role as helping actors trust themselves
Through this freedom, she gives them room to grow and be creative
Kemp credits director Elia Kazan as instrumental to her own development
Editor's note: This is the fifth in a weekly series on characteristics of creativity. Next week's piece will focus on jazz saxophonist Grace Kelly and prodigies.
New York (CNN) -- When Bradley Cooper appeared on Bravo's "Inside the Actors Studio" last year, he couldn't help but be nervous.
He was the first graduate of the studio's master's program to make it on the show. And he was returning in triumph, having starred in such films as "The Hangover" and "Limitless" and appeared on Broadway opposite Julia Roberts in "Three Days of Rain."
But he was also offering thanks to one of his teachers, Elizabeth Kemp.
"I was never able to relax in my life before," he said, acknowledging her in a voice constricted with emotion. "The most sacred experience I ever had was in [her class]. No question about it."
Kemp, the head of the studio's drama department, was equally gracious.
"I had learned a great lesson from a mentor, Elia Kazan: I only want to work with people who give everything they have to give and make their work the most important thing to them in their life," she said on the show.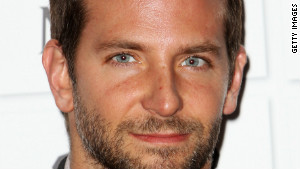 "There was no sort of faking" in Kemp's class, says actor Bradley Cooper.
"[Cooper] gave more than I think even he thought humanly possibly to give."
That's the kind of effort she expects from her students. It may not feel comfortable, and it's probably not glamorous. But it's the truth. And truth forces them to go places they didn't know they could go.
It's a two-way street. She prods them. She challenges them. She gives them an environment where they feel protected, and then she works to break down their defenses.
Mentoring can be instrumental to fostering creativity. We stand on the shoulders of giants, it is said, but those shoulders don't have to belong to innovators and geniuses. Sometimes they belong to unheralded people whose probing questions, thoughtful guidance and unadorned encouragement push us in new directions.
Their impact can be transformative: Kemp recalls one student who'd been typecast as a mousy, desperate character -- because that's how he saw his niche. She gave him an assignment to be a king in a particular scene. He found a new range as an actor -- and a new sense of himself.
"You help them grow into parts of themselves that they didn't even know they had," she says.
Kemp, 60, sits in an empty, dimly lit black-box theater at The Actors Studio's Midtown headquarters. She's a striking woman, with large blue eyes, full lips and a head of blond hair that looks like it has just emerged from the shower. At times her conversation threatens to float off into the mystical, with talk of connections and destinies, but there's a steel in her voice. She knows what she's doing. She's been in the game for more than 40 years.
She was once like her students: young, uncertain, a little scared. She had some moments of acting glory -- part of the original cast of the hit musical "The Best Little Whorehouse in Texas," roles in "L.A. Law" and "thirtysomething" -- and then hit a wall. It would change her life -- and the lives of other actors.
Good acting requires vulnerability, she observes, and often actors are their own worst critics. Her goal is to allow her students to trust themselves "just enough to take a chance, to be daring, to go into the unknown and discover. It's a very delicate balance."
Cooper can't praise Kemp highly enough.
"She made it safe," he says. "She made us realize that you have to use all of yourself. She just made it OK, OK to be yourself with all your faults and your fears and insecurities -- they were all brought out to the light and she insisted that you be vulnerable and put it all out there; there was no sort of faking."
Zones of comfort
There are subtle differences between teachers and mentors. The entrepreneur Steve Blank perhaps put it best when he observed that teachers and coaches impart knowledge and push students to discover specific lessons on their own, while mentors work in one-on-one relationships and present broader life lessons. In the "Star Wars" films, some management mentors suggest, Yoda is a coach, teaching Luke how to use the Force, and Obi-Wan Kenobi is a mentor, showing him what it means to be a Jedi knight -- and a man. One of Kemp's students prefers the term "mystogogue," an initiator into the sacred mysteries.
When the mentor-student relationship crystallizes, the potential for development is greatest. "By pushing yourself to those limits, you tap into resources unknown," says Kemp. "That's when the real growth occurs."
A big part of being creative is putting yourself in a situation where you are a beginner.
Craig Tanner, creativity workshop leader
Kemp likes to create a comfort zone. Others -- including one of Kemp's mentors, Elia Kazan -- can be more pointed in their practice.
Kazan was recognized as a brilliant director; a generation of Method actors placed themselves in his hands. But he was also known for poking at their vulnerabilities as much as protecting them. As J.W. Williamson writes in "Hillbillyland," when Kazan directed Andy Griffith in "A Face in the Crowd," he discovered Griffith was sensitive about his poor Southern background. Just before rolling the camera, Kazan would whisper "white trash" to Griffith. Just the words would set him off.
Regardless of approach, good mentors always base their work on passion, says Kemp: "Not anger, not rage, not venom, but passion. And that's something I think that any mentor-guide would always share, is the passion."
Kazan would likely agree. "I am able to ... arouse [actors] to better work," he once wrote. "I have strong, even violent, feelings, and they are assets."
Students have to be willing to trust in their guides, says Craig Tanner, a Savannah, Georgia-based photographer who regularly runs creativity workshops. It's not easy: Many of his students arrive with expertise in one area and are resistant to becoming an apprentice in another.
"For them to become more creative," he says, "they're going to have to let go of being competent. A big part of being creative is putting yourself in a situation where you are a beginner, where you're very prone to fail or make mistakes, or where things you never expect are going to happen can happen. And that's letting go of control."
'Those were the jewels handed me'
Kemp's journey began in high school. A Navy brat, she was set on becoming a painter until a teacher, Donald Cox, inspired her to try acting. She was designing sets and working behind the scenes when Cox suggested she go in front of the audience. A role in "Look Homeward, Angel" as the 60-something Eliza Gant was the turning point.
"It was as if I'd become someone else," she said. She experienced a fundamental shift inside, not just a role on stage, and the emotion was so strong that Kemp says she "came off stage with tears streaming down my face." Cox gave her a copy of the acting bible, "An Actor Prepares," as she left for acting school in New York.
Kemp soon joined The Actors Studio, then as now one of the leading dramatic academies in the country. She says it was the art that drove her, not the limelight: "My inclination was never about myself as a package. ... I wasn't ambitious in that kind of 'I've got to network and schmooze' way."
It was through the Studio she met Kazan, the "Streetcar Named Desire" and "On the Waterfront" director who had co-founded the Studio in 1947. He offered her shrewd counsel -- for life as well as the stage.
In the mid-'70s, Kemp was being considered for a role in the film version of F. Scott Fitzgerald's novel "The Last Tycoon." Kazan would direct, Robert De Niro would star, and Kemp was being considered for a major role. But there was a problem: Sam Spiegel, the film's producer, wanted Kemp to submit to the casting couch.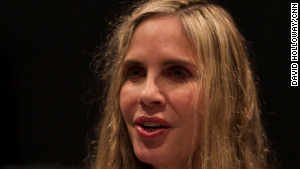 "It isn't about me. It's about helping them grow," Kemp says of her students.
Kazan, who was already teaching Kemp about acting, stepped in. "Deal with it as a character," he told his nervous student, encouraging her to stand up to Spiegel. Kemp transformed herself into a bolder, more confident woman and turned down Spiegel's advances. The move hurt her professionally -- the role went to someone else -- but the months of working with Kazan to prepare for the film, not to mention the encounter with Spiegel, proved invaluable.
"Those were the jewels handed me," she says. The faith expressed by others, the assurance of mastering her craft and the ability to handle professional setbacks were key to her own blossoming as an actor.
"Now they're able to be translated through whatever guidance I can offer others," she says. "It all counts."
'I TEACH'
Aside from co-starring with Tom Hanks in his first movie, 1980's "He Knows You're Alone," Kemp spent much of the '80s doing stage work. Toward the end of the decade she moved to Los Angeles, earning steady jobs in TV movies and one-shot guest spots.
Then came a major role on NBC's "L.A. Law" as a love interest of Amanda Donohoe's bisexual character, C.J. Lamb. At a time when female homosexuality was practically unknown on prime-time television, Kemp says there were plans for a multi-episode arc. But the story line was controversial. Kemp's character appeared on just one episode.
The "L.A. Law" incident was "sort of that last thing," says Kemp. After a divorce and a lack of professional fulfillment, she decided she'd had enough of Southern California. She moved back to New York.
"I was just going to go work in a restaurant -- I think I was there for one day busing tables or something -- and I walked into the Strasberg Institute [acting school] and I said, 'Do you think I could teach?' And they said, 'Sure.' "
The same day, she recalls, she saw a license plate on 57th Street: "I TEACH." "Another sign," she says.
One class led to others, and one day she ran into an Actors Studio acquaintance who suggested she teach at the Studio's new graduate program. She had found a new career, for which she's quick to credit others -- Kazan, legendary acting coaches Lee Strasberg and Sandra Seacat, director Arthur Penn, current Actors Studio head Ellen Burstyn -- for her success.
"I loved it. It made me feel whole, and inspired, and connected," she says.
Such mentoring can have long-term payoffs -- both on stage and elsewhere. In a corporate situation, researchers have found that what motivates employees most isn't money or recognition, but a sense of progress being made: that they're learning, growing and moving forward. A mentor can provide the encouragement or experience to foster that.
Which doesn't mean the mentor should be all sunbeams and rainbows.
"Support without BS," photographer Tanner calls the process. Effective mentoring is about what he calls the "feedback sandwich": Genuinely acknowledge the student's investment of time and energy -- sometimes, that means simply the courage to show up -- offer alternatives, and then suggest getting other feedback.
Because the mentor can't do everything. Kemp is fond of quoting an aphorism from author Jeffrey Archer: "If you have talent and energy, you're king. If you have only energy and no talent, you're still a prince. But if you have talent and no energy, you're a pauper."
She's had talented students but knows that nothing takes the place of hard work.
"I think the most exciting thing is when you truly do help," she says. "And you see them grow and open. Cause it isn't about me. It's about helping them grow. That's all I care about. Anything and everything I will do to make that happen, I'll do."